Australian Golf legend Greg Norman continue to spearhead the transformation of the 18-hole Sandals Saint Lucia Golf and Country Club at Cap Estate in the north of the island.
Dubbed as "the Diamond in the Rough" the former Saint Lucia Golf and Country Club, was acquired by Sandals Resorts, and rehabilitation work is ongoing by Greg Norman and his Greg Norman Golf Course Design team and by all indication the new international standard championship golf course will be handed over in February of 2020, that's the pronouncement made by Greg Norman at a press conference held on Wednesday morning.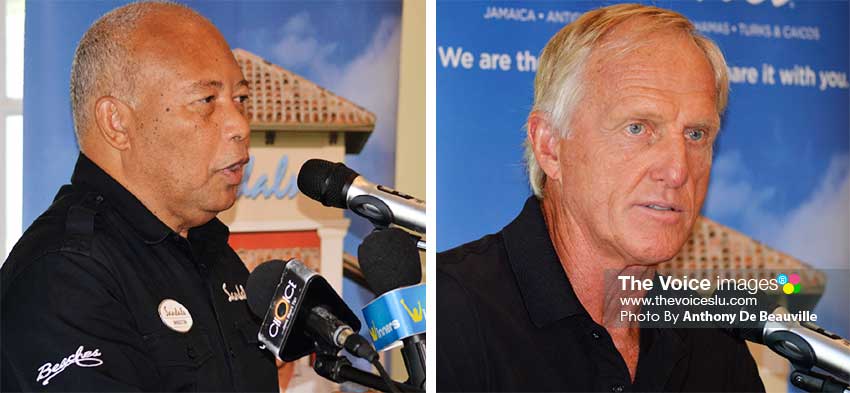 Present at that press conference were, Managing Director Sandals Saint Lucia – Winston Anderson, Sandals Regional Public Relation Manager – Sunil Ramdeen, Legendary Golfer – Greg Norman and his teammate Jason Mc Coy, Saint Lucia Golf Association President – Michael Gordon (QC), Members of the Sandals Golf and Country Club, former renown international cricket commentator – Joseph 'Reds Perriera Grow Well aspiring young golfers and special invited guest.
Norman has designed several golf courses in the Caribbean, including the Sandals Emerald Bay Golf Course in Great Exuma in the Bahamas and the CuisinArt Golf Club in Anguilla.
Speaking at the press conference, Managing Director of Sandals Saint Lucia, Winston Anderson said, "It's in line with a promise that Sir Gordon Butch Stewart made two years ago when we acquired this amazing piece of real estate at Cap Estate. He promises that he would invest and make this facility become one of the world's best".
He continued, "The chairman went for the very best to develop it, Greg Norman who is world renown for the quality that he produces along with Jason Mc Coy and their creditable team. The relationship we have with Greg Norman and his team is not a new one as they were very instrumental in developing another world class course that we have at Sandals Exuma in the Bahamas".
He added, "This project although still in its stage of re-doing has already started making waves both regionally and internationally; we have been actively promoting Saint Lucia with this golf course".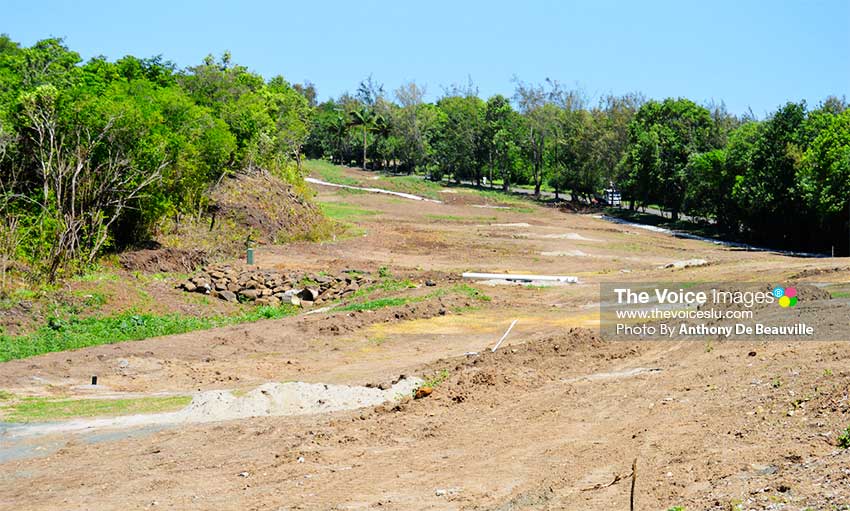 Anderson said, "Sandals has always strived to be an excellent investor in Saint Lucia and we will continue to do so; we continue to enhance, innovate in an effort to keep both our resort as well as the Saint Lucia product at a very high level and we are proud to continue to do so".
"This remarkable project will open four new markets for the island in an increasing competitive global industry and it's our belief that the Saint Lucia product and the chairman (Sir Gordon Butch Stewart) love for the people and the island that has driven this. We will continue to invest millions more in Saint Lucia". noted Anderson.
Greg Norman said, "We have a golf course that is capable of handling Sandals guest and members, and also the potential of having great juniors. The only way they can get better is by having good practice facility.
"As we have gone through the 12 months process we have done some major changes in my mind; we are trying to keep the topography of the golf course very similar to what was before. What we did, we redefined the green surfaces and some other areas".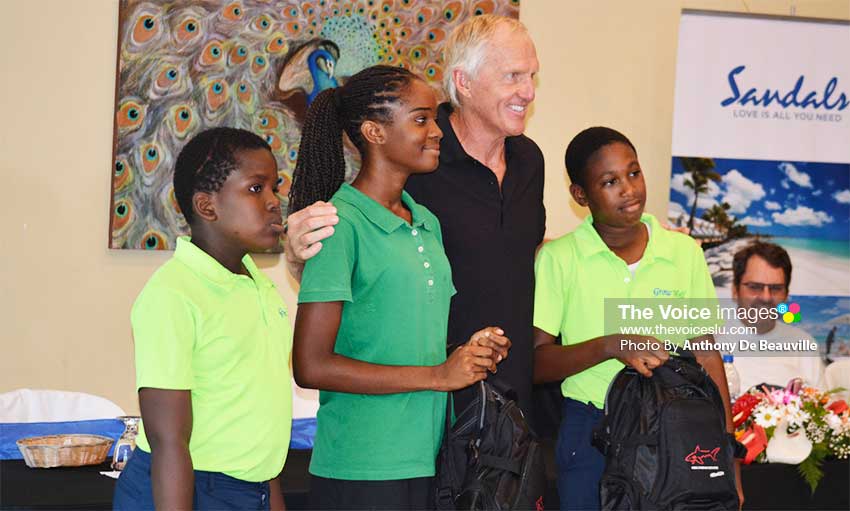 From an opening stand point, Norman said, they are looking at February 10th, 2020.
Norman took the time to congratulate the Stewart family and Sandals for recognizing this opportunity. He said, "They have invested into different communities throughout the Caribbean and what impresses me more, they came to Saint Lucia and acquired this golf course to integrate in the Sandals family and to do that is not an easy job. You have to collaborate with the members, the different stakeholders and to get everybody onboard to see the bigger picture".
Norman took the time out to present three bag packs with school material to Grow Well young aspiring golfers who are currently attending a summer programme at the Sandals Golf and Country Club.