Fond Doux Plantation & Resort has announced that it has been ranked in the Top 100 Luxury Resorts Worldwide at the 2019 Hotel of the Year Awards.
The Hotel of the Year Awards recognise and reward hotels, resorts, boutique properties and spas that deliver exceptional levels of service and world class facilities to its guests. "By becoming an award winning hotel, you showcase your hotel as much more than a hotel but as a guest experience that will live with your guests for many years and elevate your hotel over your competitors," said Ian Whitty, Director of the Hotel of the Year Awards.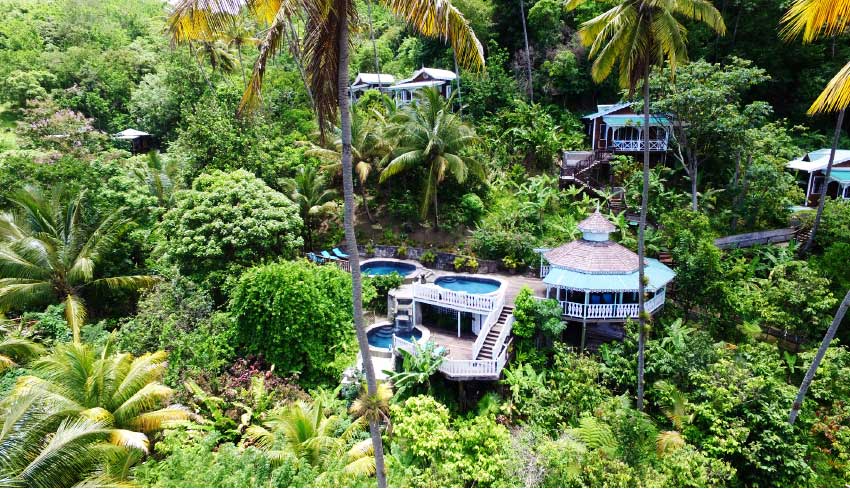 Fond Doux ranked at number 26 for the Best Small Luxury Organic Spa Resort category in the Hotel of the Year awards.
Eroline Lamontagne the Executive Director expressed, "It is always rewarding to receive these awards, for it shows our commitment to our island, employees and the community in which we operate by maintaining  our sustainable practices, St Lucia's rich culture, heritage and legendary hospitality."
The Hotel of the Year Awards are unique to the hospitality industry as they offer a fully recorded inspection to each official nominee which is then followed up with a comprehensive inspection report that can act as a consultation to review current guest services and facilities. This can be of great value to management and owners that seek to improve the overall guest experience that they offer their guests.
Fond Doux Plantation continues to make powerful strides in expanding and improving their unique 100% Saint Lucian product as well as their guest experiences. This award comes only a month after receiving the TripAdvisor Hall of Fame Certificate of Excellence and the Hotels.com Sustainable Hotel Award.