The 2019 Windward Islands Cricket Board of Control sponsored Winlott Under-19 men's Tournament bowls off today (Saturday 29th June) at Benjamin's Park and Windsor Park Stadium in the Commonwealth of Dominica from 10.00 a.m.
Two matches are on the cards; host Dominica plays Saint Lucia and Grenada takes on Saint Vincent and the Grenadines respectively.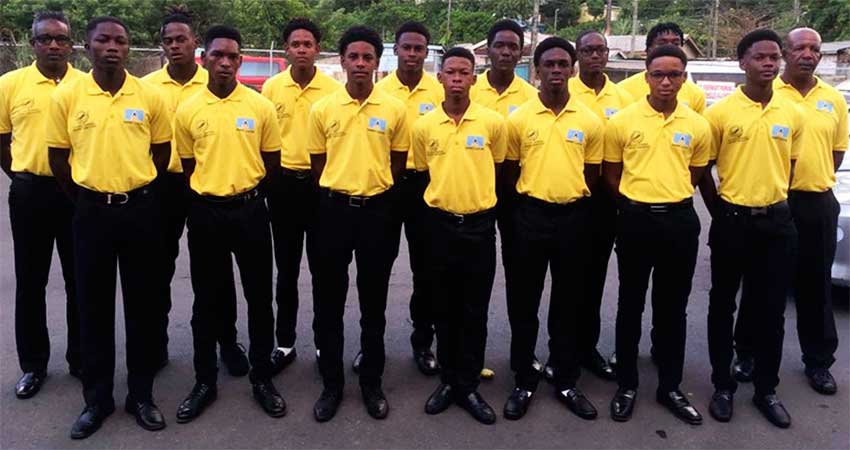 According to the WICBC, the competition this year will be of 50 Overs, where each team will play against each other once in a round-robin. The top two teams will play for the championship, while the other two will compete for third place silverware.  At the end of the Tournament, a Windwards U-19 team will be selected for the upcoming Cricket West Indies (CWI) Regional U-19 tournament.
Like previous years, the tournament forms part of a partnership between WINLOTT Inc. and WICBC which commenced in 2015 where WINLOTT Inc. under their brand, Super 6, committed to sponsor the Windward Islands Under-15 and Under-19 annual tournaments.
Meanwhile, Winlott Inc. has been sponsoring both the Windwards Under- 15 and Under- 19 Tournaments since 2015, and has also made contributions to the Windwards Team Preparation Camps for the regional tournaments, at a total cost of approximately EC$1,575,000 to date. WINLOTT's support through these tournaments not only benefits the cricketers but also generates economic activity in the host country, especially in the hospitality sector.
WICBC and Winlott Inc. look forward to seeing more competent players emerge from this year's  tournament, who will further go on to deliver great performances at the regional tournament and earn a place on the West Indies U-19 team ahead of the World Cup next year in South Africa.
Recently elected President of the WICBC, Dr. Kishore Shallow was upbeat about the continued partnership with WINLOTT.
"The WICBC is yet again grateful to WINLOTT Inc. for their continued sponsorship," he said. "In a collaborative effort, we are able to provide young talents with an ideal platform to realize their potential. The tournament will most definitely be competitive and entertaining."
Through the sponsorship of WINLOTT Inc. over the past five years, many Windward Islands players have excelled, namely: Obed McCoy, who has played ODI and T20 for West Indies; Roland Cato, Vice-Captain of Windwards Volcanoes, who was recently selected as a West Indies emerging player for a 2-week camp; AlickAthanaze who was West Indies Under 19 leading batsman at the last youth world cup now contracted by the Volcanoes Franchise; and current West Indies U-19 player Kimani Melius, who represented Windies B at the 2018 CWI Regional Super50.
The Saint Lucia squad which left the island yesterday (Friday 28th) via the Castries Harbour on Express  D'Isle  at 7.00 a.m. includes Kimani Melius (Captain), AckeemAuguste (Vice- Captain), Simeon Gerson, Garvin Serieux, Tyran Theodore, Mateo Boulogne, Keygan Arnold, Craig Elisee, Lee Solomon, Jaden Elibox, Xystus Emmanuel, Tyrel Chicot  and UdelPreville.
In Dominica, the 13 man squad will be under the watchful eyes of former national cricketer; Chairman of Selectors and Head Coach Keith Charley and Manager Tyrone Harris.