The annual non-profit Job Fair Expo hosted by AdVizze Consulting Inc. is gearing up for another year under the theme "Put the Youth First". The team has enlisted the Saint Lucia National Youth Council (NYC) and other youth associations to not only reach the young persons in need of this support, but to gain access to vulnerable individuals who are often marginalised and would not necessarily have access to such initiatives.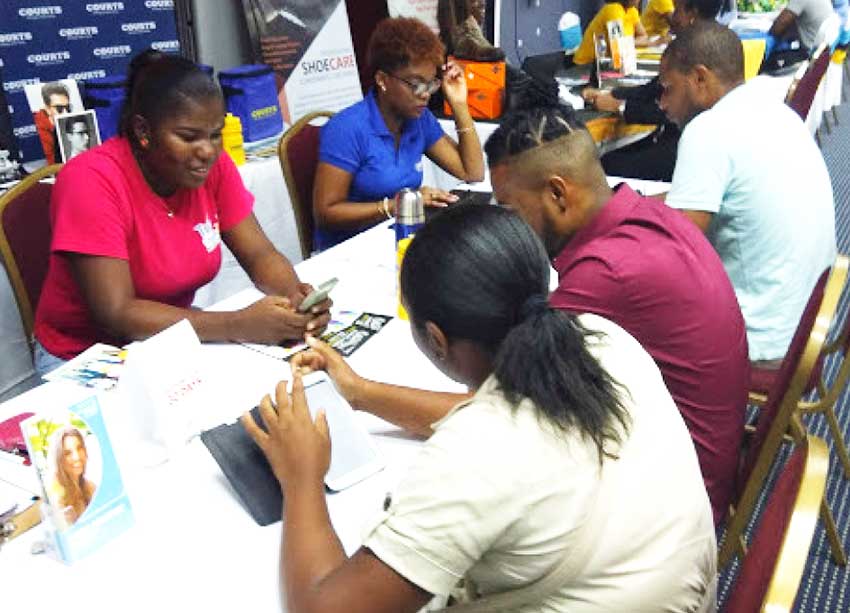 The robust programme is scheduled for June 21st and June 22nd 2019 and will take the format of a workshop on the first day, with a marketplace and seminar sessions on the second day. Participants will gain free access to Career Talks from public and private sector professionals, a CV Clinic to review and edit resumes, Mock Interviews with real HR professionals, access to continued education with on-the-spot registration, Live job interviews from various industries and an Entrepreneur Showcase with mentorship opportunities. Many business entities have pledged their support for the event with some seeking new candidates for internships and full time jobs, while others are using the opportunity to sensitise the public on the role of their company within the industry in which they operate.
As the event has grown in leaps from its first installation at the Johnson's Centre in 2017, the organisers thought it prudent to host the event for two days and provide transportation for out district schools and councils in a bid to allow the more persons to benefit from the offerings.
Another new component to the event is a Career Buddy Segment. This element looks at nonconventional jobs and pairs participants, after a vetting process, to shadow a professional of their choice for a day.  This will add a new dimension to the event, and highlight the many nonconventional jobs which are available.
The sectors represented at the event are industrial, aviation, medical, business, mechanical, hospitality, commerce, finance, engineering and education.
Gold sponsors for this event include Unicomer, Flow, Hylyne CGL, Carimex, Exel Signs, Mediazone and Caribbean Grains. Silver sponsors are 1st National Bank, Saint Lucia Air & Sea Ports Authority and Enterprise Development Forum & Marketplace, and bronze sponsors are Sir Lancealot, 7 Sigma OMS, Skin Envy, Calabash TV, The Wave, RCI and Massy Stores St Lucia.
Information on the Job Fair Expo can be seen on www.advizze.co under the Causes section. Mentors and volunteers are urged to email info@advizze.co to be part of this youth empowerment initiative.