Dr. David R. Williams, a St Lucian and a Harvard University professor was recently elected to be a member of the National Academy of Sciences (NAS) in the U.S. – one of the highest distinctions for a scientist or engineer in the United States. He is also the first St Lucian to receive this honour.
"It is special to receive this recognition as a social scientist," Dr. Williams remarked, "since most of the group's members come from the natural sciences."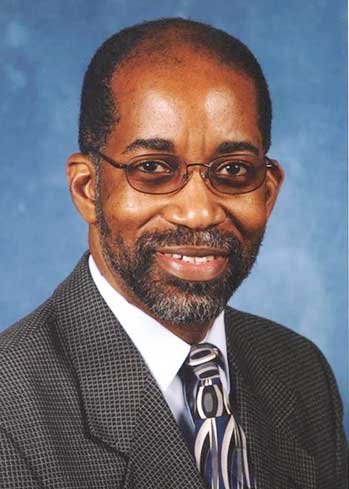 The NAS is a non-profit organisation of outstanding scholars that was established by the U.S. government in 1863. Its total membership currently consists of 2,347 distinguished scientists. Dr. Williams was one of 100 new members elected in 2019.
Williams, the youngest son of the late Mr. & Mrs Rufus Williams of Morne du Don road in Castries and the younger brother of Mervin Williams of Marisule, has been a Harvard University professor since 2006. Currently, he is the Florence and Laura Norman Professor of Public Health and chair of the Department of Social and Behavioral Sciences at the Harvard T.H. Chan School of Public Health and also a Professor of African and African American Studies and Sociology at Harvard University.
Dr. Williams began his education at the Castries SDA Primary School and received a scholarship from the Castries City Council to attend the St Lucia SDA Academy. After teaching at the SDA Academy for a year, he completed his bachelor's degree (with honours) at the University of the Southern Caribbean in Trinidad. He then migrated to the U.S. and earned master's degrees (in divinity and public health, respectively) from Andrews University in Michigan and Loma Linda University in California. He next worked in public health in Battle Creek, Michigan, and then completed a PhD in sociology at the University of Michigan.
Dr. Williams has had a distinguished academic career. His first six years as a faculty member were at Yale University in New Haven, Connecticut, where he held appointments in both Sociology and Public Health. The next 14 years were at the University of Michigan, where he was the Harold Cruse Collegiate Professor of Sociology, a Senior Research Scientist at the Institute of Social Research and a Professor of Epidemiology in the School of Public Health.
Dr. Williams is internationally recognised as a leading social scientist focused on social influences on health. He has been invited to keynote scientific conferences in Europe, Africa, the Middle East, Australia, South America and across the United States. He has authored over 450 scientific papers and his research has documented the complex ways in which race, socioeconomic status, stress, racism, health behaviours and religious involvement can affect physical and mental health. The Everyday Discrimination scale that he developed is currently one of the most widely used measures to assess perceived discrimination in health studies.
Dr. Williams has earlier received many honours and awards. In 2001, he was elected to the National Academy of Medicine and in 2007 to the American Academy of Arts and Sciences. He has also received lifetime distinguished contribution awards from the American Sociological Association, the American Psychological Association and the New York Academy of Medicine. He was ranked as one of the top 10 Most Cited Social Scientists in the world in 2005 and as the Most Cited Black Scholar in the Social Sciences, worldwide, in 2008. In 2014, Thomson Reuters ranked him as one of the World's Most Influential Scientific Minds.
Dr. Williams has also played a visible, national leadership role in raising awareness levels of the problem of inequities in health and identifying interventions to address them. This includes his service as the staff director of the Robert Wood Johnson Foundation's Commission to Build a Healthier America.  Dr. Williams has been involved in the development of health policy at the national level in the U.S. He has served in an advisory role to the Bush administrations, the Clinton Administration and the Obama administration.
Dr. Williams has appeared on national television in the U.S. including ABC's Evening News, CNN, PBS, the Katie Couric Show, Al Jazeera, the Hope Channel, C-SPAN and the Discovery Channel. His research has been featured in the national print media (including the New York Times, Time Magazine, Newsweek, the Wall Street Journal, the Washington Post, Essence, Jet and USA Today). He was also a key scientific advisor to the award-winning PBS film series, Unnatural Causes: Is inequality Making Us Sick? His TED Talk, released in 2017, has over 1.2 million views.
Dr. Williams was born on the island of Aruba where his father, a St. Lucian, had gone in search of employment after completing his military service in the British West Indian Regiment at the end of World War II. At birth, his father registered Dr. Williams and his siblings with the local British Consulate, and the family moved to St Lucia before he started primary school.
When asked about the keys to success, Dr. Williams identified family, faith and hard work. He explained that although his parents did not have much formal education they were both avid readers and surrounded their children with books. His two older brothers, Mervin and the late Samuel Williams excelled academically and his two sisters, Lena and Ruth, are currently university professors in the U.S. Another source of inspiration was his first cousin, the late Dr. MacDonald Chase who was studying medicine in Germany during his childhood.
Dr. Williams was raised on a small farm in the Morne Du Don area of Castries. He reports that his family began each day with a short devotion and prayer which was a daily reminder that he was not alone in facing the challenges of life. After prayer, he and his brothers had chores to complete before walking two miles to school: taking care of sheep and goats, milking cows, carrying bunches of bananas to a nearby shed for export, and fetching water during the dry season. "These responsibilities taught me diligence and time management," said Dr. Williams.
While studying in Trinidad, he also raised money for his tuition by selling books in St. Lucia during the summer. "I am very thankful to all the St. Lucians who invested in my education by purchasing a book from a needy student," Dr. Williams said.
"I am also thankful to my teachers in St Lucia, too many to mention, who helped to shape me into the person that I am today," said Dr. Williams. He singled out Mr Francis Mason, his mathematics teacher at the St Lucia SDA Academy, as the best math teacher he has had in his academic experience.