LITTLE by little, metre by metre, furlong by furlong, a world class race course and equestrian centre is taking shape at Beausejour and with it the dreams of many young Saint Lucians. There is no history of formal equestrian sport here in Saint Lucia, but in a country, where like many of our Caribbean neighbours, horses were the only means of transport, the love for these noble animals has persisted.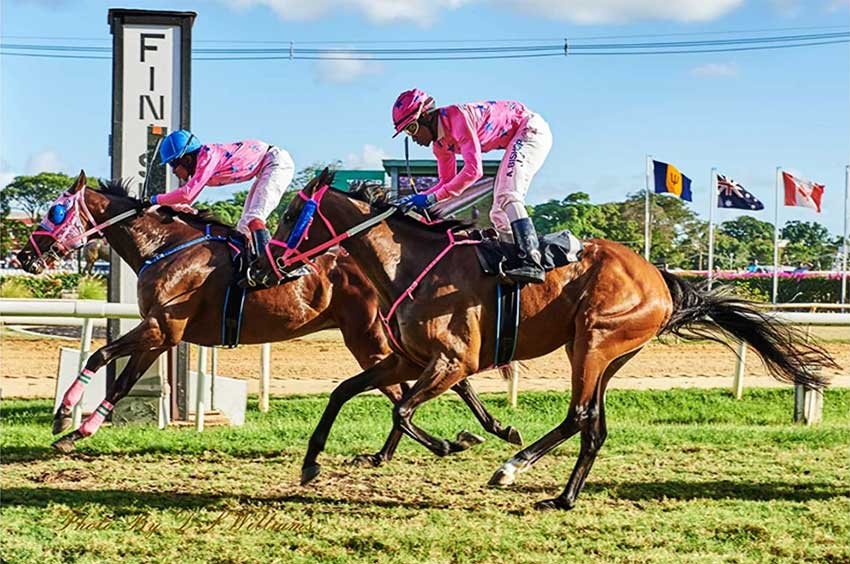 There are still plenty of horses to be seen grazing on open land all over Vieux Fort and young men test their skills and the speed of their mounts against each other for bragging rights. One such youngster is Eric "Rico" Daniel from Vieux Fort who made a name for himself as a winning rider on the quarter mile track in Beanfield. When Daniel heard about the race track that was coming to Beausejour he knew right there and then what his career would be. With the help of a Barbadian, Mario Williams, he made his way to Barbados to learn the ropes at the Garrison Savannah in preparation for the day when professional jockey Eric Daniel would be on the race card at the Royal Saint Lucia Turf Club.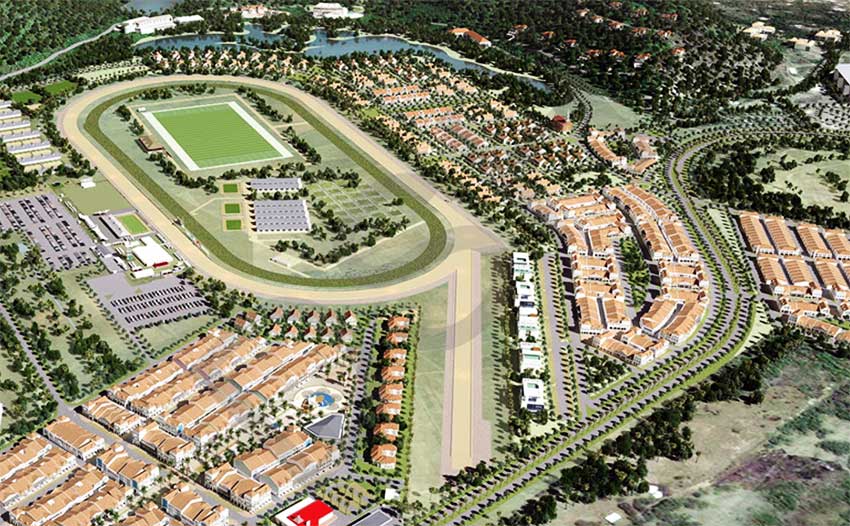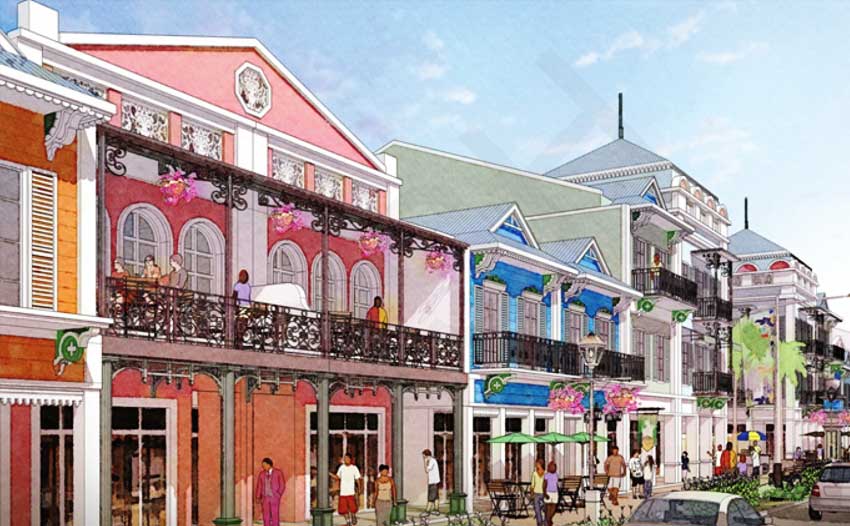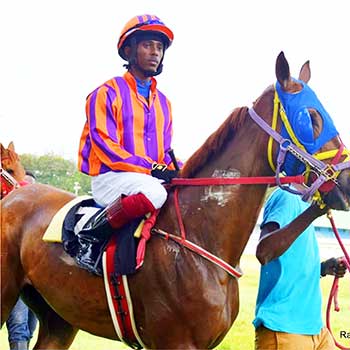 Determination, commitment and good fortune have kept Daniel firmly on the right path and in sight of his goal. In the meantime he is making something of a name for himself as a winning jockey in Barbados as well. He has chalked up over a dozen wins on the tight Garrison race course and can't wait to gallop up the straight on a winner in his own hometown. "I saw an opportunity and I took it," says Daniel. "So I look forward to returning home to ride if that is where life takes me."
With over two hundred Saint Lucians and fifteen contractors already finding work on the first phase of the Pearl of the Caribbean development in the south, young people in particular are starting to take notice and asking how they too can be involved. There are opportunities in a huge range of areas and skills with over five hundred jobs on offer during construction of the Town Centre phase of the development that will transform the economic, social and physical landscape of the south. These are in addition to jobs directly associated with the maintenance and administration of the race course, jobs tied to the care and fitness of the equine athletes that will be stabled there.
Training will be provided later in the year at the Royal Saint Lucia Turf Club in the care of these large, but sometimes delicate animals in preparation for the arrival of the first shipment of horses to participate in the opening race meeting planned for mid-December. There are also plans to provide hospitality training as the building of the rest of the project continues.
– DPH