The TOCO Foundation has wrapped up its second Free Dental Clinic for 2019, and its third successful dental outreach project in Saint Lucia to date. The visiting free clinic ran from Saturday May 18th to Monday May 20th and operated out of the Gros Islet Community Market.Over the course of three days, two hundred and twenty-five clients were accommodated based on their needs, which ranged from cleaning, to fillings and extractions.
For its third dental outreach project, the TOCO Dental Clinic worked in partnership with the award-winning dental service The DC Dentist: Washington DC General, Cosmetic, and Holistic Dentistry. The DC Dentist is led by a Saint Lucia Dr. Terry Victor. Its reputation is backed by the industry award for 'Best Dentist' Washington DC for the last five years.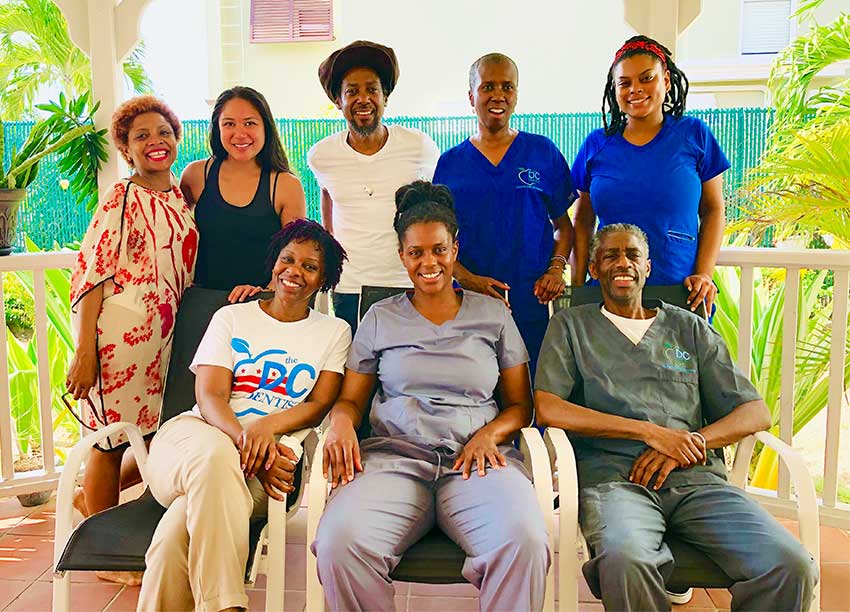 The May 2019 outreach activity marks the second mission to Saint Lucia by The DC Dentist, which partnered to inaugurate TOCO's Free Dental outreach programme in 2018. Held in the town of Soufriere, the first clinic registered 225 clients. In January 2019, the New Mexico and West Texas-based Montana Dental Clinic came on as outreach partner. Three hundred and fifty-seven persons from Micoud and environs took advantage of the service which targeted that East coast community.
The May 2019 TOCO Dental Clinic received on the ground support from the Offices of the Cabinet Secretary and the Mayor of Castries. They also received assistance from Hazel Mendez (for additional accommodation) and longstanding partner Helen Television System. It is the second of its kind; the first was hosted in Soufriere in May 2018.
TOCO's remaining outreach activities for 2019 include the Spay/Neuter Clinic in October and the annual community holiday Christmas parties in December. Locations and dates for these activities will be disclosed later this year.