As hundreds of Saint Lucians and visitors alike will be heading to the opening of Carnival 2019 scheduled for today from 7:00 p.m. at the Sab Sporting Facility in Vigie, a number of national sporting federations and stakeholders in sports will be keeping their fingers crossed that Saint Lucians will find the time and come out in their numbers to lend support to the various sporting activities taking place this weekend.   
SLFA Football
Today (Saturday 25th) the curtains will come down on the Saint Lucia Football Association Inc. Northern Zone Under- 11 and Under -13 Football Tournament at the Corinth Playing Field.
The Third Place Play Off for the Under- 11s will be played between Monchy FC and Flow Lancers FC at 10:00 a.m. This will be followed by the Grand Final at 11:00 a.m, between Northern United FC and Valley Soccer FC.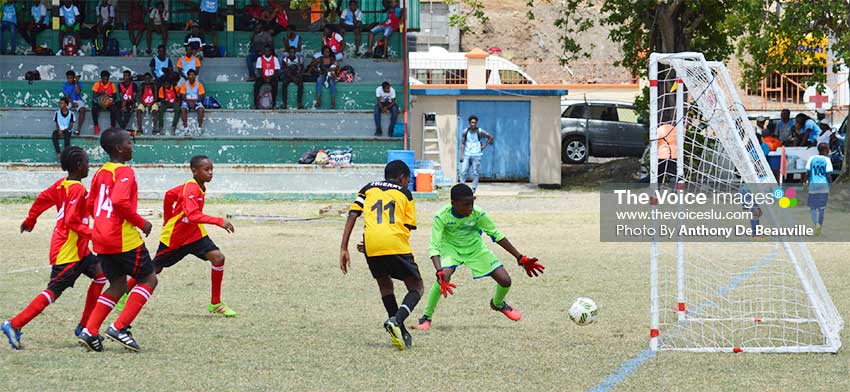 In the Under-13 Division, from12.45 p.m. Big Players FC will take on VSADC for the Third Place silverware; while Northern United FC will clash with Lancers FC in the grand finals scheduled for 2.15 p.m.
On Sunday 26th, in the SLFA Eastern Zone Under-13 at the Desruisseaux Playing Field, from 3:00 p.m. for the Third Place silverware, RYO FC takes on TGM FC; while El Ninos FC plays Togetherness Youth for the championship trophy at 4.00 p.m.
Saint Lucia Premiere League T20 Cricket (SPL)
Following last evening's opening encounter in the 3rd edition of the Saint Lucia Premiere League T20 between Choiseul Craftmasters and Club Whispers Soufriere Stumpers, the friendly rivalry will continue at the Phillip Marcellin Ground (Vieux Fort) from 5:00 p.m. today when defending champions South Castries Lions (SCL) take on the Mon Repos Pioneers. At 8:30 p.m. the second matchup on the evening will see Vieux Fort North Raiders playing against Gros Islet Knights.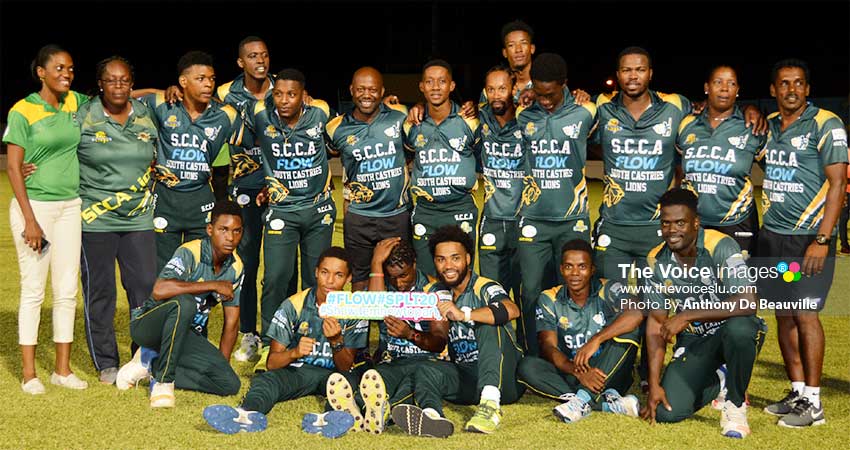 Tomorrow, from 3:30 p.m. Avatar City Blasters takes on Club Whispers Soufriere Stumpers and Choiseul Craftmasters plays Mabouya Valley Renegades at 7:30 p.m.
Independence 40 Family Fun Day (FFD)
From 9.30 a.m. tomorrow the Vieux Fort Multi- Purpose Court will come alive as the Ministry of Youth Development and Sports in collaboration with the 40th Anniversary Independence Committee stage Independence Day 40 Family Fun Day (FFD).
A number of past national basketball, netball and volleyball players of the 70s, 80s and 90s will be on show.

Moto X
Also in Vieux Fort, just a stone's throw away from the Independence Day 40, Family Fun Day; from 1:00 p.m. the Saint Lucia Moto X Club will be in the thick of things as they continue to play homage to one of their stalwarts, Oswald Simon who passed away recently. A number of Saint Lucia's finest Moto X riders will compete in the various classes of races – Pewee, A, B, and C.
Dennery Football
Football action continues today in the Dennery Football League (DFL), with one match on the card; from 6:30 p.m. DCYO will play Hilltop Ballers. On Sunday 26th, tournament leaders Piton Travel All Stars take on All Black Dennery at 6:30 p.m.
Marchand Football League
The Fond Assau Playing Field (Babonneau) will come alive as the MPR, Turbo King sponsored Marchand Football League Invitational stages the semifinal round of the tournament.
Today, Lancers FC plays Northern United FC; while on Sunday 26th, Big Players takes on Radics. Both matches kick off at 6:00 p.m.
Futsal
On Sunday 26th, the Marigot Playing Field, is also in for some sporting entertainment as Timeoutentainment will, for the second consecutive time, stage another edition of the FUTSAL knockout competition. Ten teams from Marigot and environs will compete for the EC$1000.00 grand prize. Winner takes all!