District Six emerged champions of the Inter District Primary Schools female football competition when the curtains came down on Friday 17th May 2019 at the SAB Playing Field.
On the pitch, District Six came from behind to defeat District One; 2 goals to 1 in the grand final.

Nina Moses put District One in the lead in the third minute and that's how the scoreline remained up until the halftime whistle of referee Leroy Joseph despite District 6's relentless pressure to equalize.
On the resumption and following the talks by respective coaches to the players at the break, the girls from the southern town upped the tempo just a notch and in so doing Jerdel Emery found the much deserved equalizer in the 12th minute of play; while KersheemaInce's goal in the 20th minute sealed the deal and the championship trophy.
In the Third Place Play Off, District Eight had the better of District 4, defeating them 3 – 1 with goals from  Amaya Emmanuel in the 9th minute, Theon Auguste in the 12th minute and Tiana Lamontagne in the 15th minute.
Clowie William put District Eight ahead in the 2nd minute.
Meanwhile, on the same day, in the first semifinal, District One defeated District Eight 1 – 0, with the lone goal scored by Nina Moses in the 10th minute.
In semifinal No. 2, District Six breezed past District Four 3 – 1.
For District Six the goals were scored by Jerdel Emery in the 2nd and 10th minute and Kersheema Ince in the 12th minute.
For District Four, Kayla Samuel was the goal scorer in the 6th minute.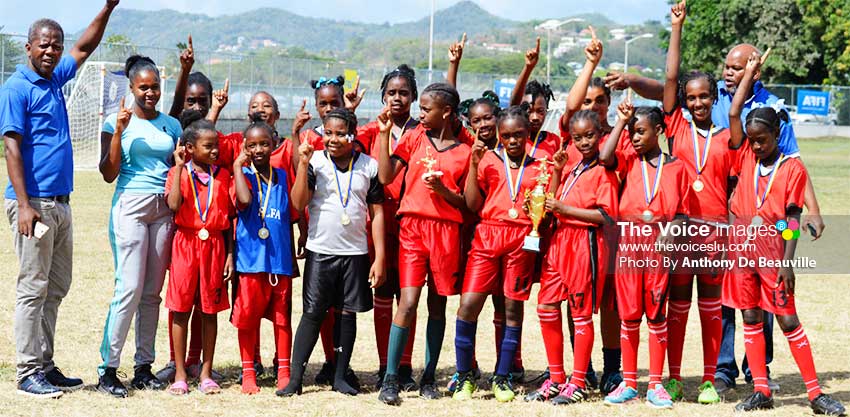 Cyrus Cepal, Education Officer District One, congratulated all the young ladies who participated in the inaugural inter-district primary school female football tournament.
He reaffirmed the support of the Ministry of Education along with the Department of Youth Development and Sports to the Saint Lucia Football Association Inc. stating, "We will continue to participate in this tournament realising that sports and education must go together," he said.
Cepal added, "You cannot have education and not have sports. You cannot say you're sending a child to school and tell the child he/she cannot take part in sports. That was 20-40 years ago. In this era we have to be able to marry the two; sports and education must go together. If there are parents who have not subscribed to this new era, just simply try to understand and see the success in sports, have a look at our national athletes and see for yourself how far they are reaching."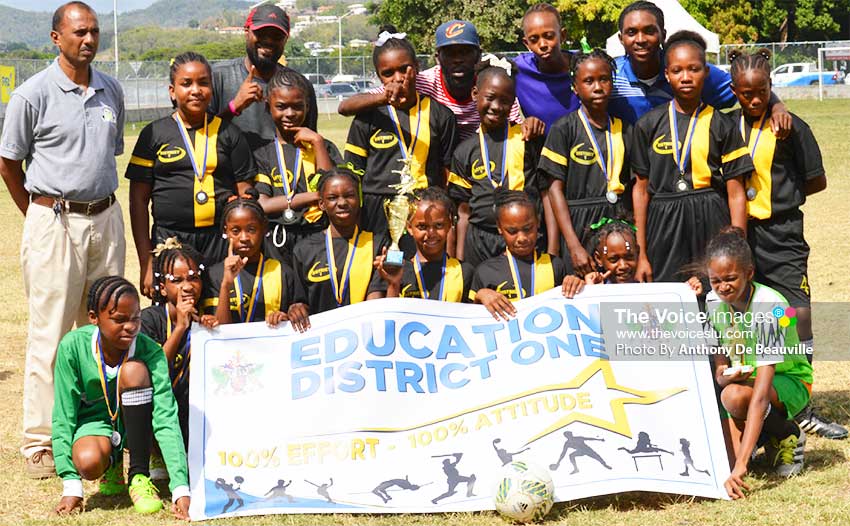 Cepal promised that come 2020 the final will be bigger and better.
Individual awards presented after the showpiece included Best Defender: Mickege Francis; Golden Boots: Clowie Williams; Best Striker: Jerdel Emery; Best Midfielder: Amir Emmanuel; and Best Goalkeeper: Nieasha Edward.