News of the resignation of Dr. Ubaldus Raymond, Minister for the Public Service, was convincingly published over the weekend by various media houses. The headlines, which were announced in the wake of the Minister's alleged misconduct, caused much public agitation. One journalist stated that word of the Dr. Raymond's resignation was provided by 'good authority'. As it turned out on the morning of Tuesday, April 10th, the Prime Minister, Allan Chastanet, after refusing to comment on the matter at first, eventually refuted the claims of Dr. Raymond's resignation.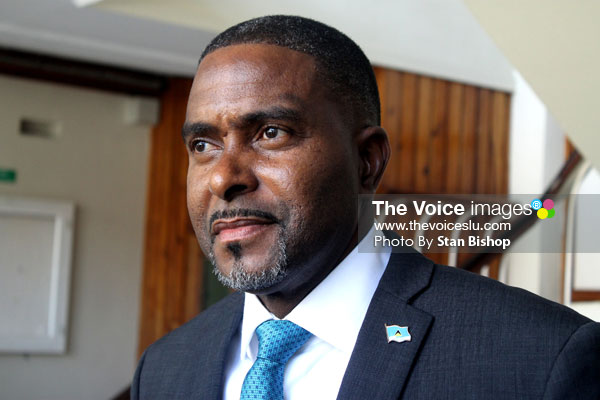 This matter has certainly stirred up controversy in relation to government transparency and media credibility. Persons would like to know the sources which promulgated the news of Dr. Raymond's resignation, and why the government took so long to debunk the statements if there was not an ounce of truth in them. A media house may also wish to know whether the 'good authority' which announced Dr. Raymond's resignation is really 'good' after all. Persons are even going as far as to accuse the media again of spreading false news. There are others of course who maintain that it is not false news and that the government is keeping secrets from the people in regards to Dr. Raymond.
Would the media houses, which cherish their credibility as a news source, be so eager to tarnish their reputation by publishing a story if they had the slightest doubt that it was untrue? Is it possible for this story to have originated from a trusted source, for the purpose of destroying the reliability or integrity of the press? Is it possible that a resignation was reconsidered, or accepted then rejected before its pronouncement was made to the public; which resulted in a case like being accused of fraud for buying eggs with a purchase order for flour, but conducting the refund before the receipt is examined?
The dismissal of Dr. Ubaldus Raymond from government was pleaded for during the time of his scandal with an eighteen-year-old girl. Audio tapes of what is alleged to be the voice of Dr. Raymond has recently surfaced on the internet. Is it possible that Dr. Raymond's fictional resignation was announced by persons of influence who simply want him out? These are a few of the conjectures that are circling around. Maybe there will be further developments, or maybe time will settle the dust.