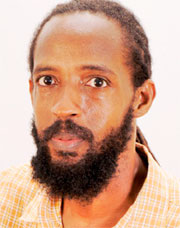 Talk about beating a dead horse. It is obvious that this government is a stubborn one.  From a prime minister who has publicly confessed to not listening, to ministers who have voiced less than savory preferences themselves,  to ministers who refuse to accede to consultation with their constituents on major projects, e.g. DSH and Sunset Bay Resort.
"The glory days of the banana industry are far from over," is attributed to be the persuasion of Minister of Agriculture, Ezekiel Joseph in an HTS news report of April 24, 2019. The report went on to attribute that former minister of Agriculture, Moses Jn Baptiste is of similar conviction.
I listened well to the minister's  excerpt replayed in the clip. I could not really find fault with the statement that 'there isn't  any single crop in Saint Lucia right now, after it is established, that can provide a weekly or fortnightly revenue to a farmer, over three, four, five years providing as to how well you keep your field'. Right now, of course are the operative words in the statement. What the statement reflected was not an untruth but a government stuck in twentieth century thinking, when we are spending away in the 21st. Talk about building a new Saint Lucia.
The minister demonstrates laziness, unimaginative thinking and an unwillingness to expand his mental capacity to moving the Agriculture Industry forward. "The banana industry, the banana crop is the only crop I know, right now that can provide that level of safety net to our farmers," the minister added. This reiterates the stance of the independent model, which we need to separate ministerial positions from that of the politician. A parliamentary representative should be just that and nothing else. That of course is not to say that the parliamentary representative's position is less important to any degree. "There is no replacement, on the horizon, as a cash crop," Joseph is quoted as saying. What backward thinking! Did the minister not speak with any of the technocrats in his ministry? Are ministry workers sitting easy listening to these mystifying statements from their head?
The minister asserts that with more than 60 years of experience in banana cultivation, Saint Lucia has the physical and administrative structures in place to move the industry forward. It is obvious that agricultural diversification is nowhere in the minister's mind. We have been talking about the prospects of agricultural diversification since the 80's and with perspectives like the minister's it will never become a reality. The minister cannot see how we can transfer the know-how of physical and administrative capabilities to other more relevant and in-demand crops – I care not to mention any crops here. The minister has a cadre of professionals in his ministry that he can resort to, to advise him accordingly.
The minister has of course ignored many issues in his pronouncements during the budget debate. He has not taken into account the fact that we are in competition with countries that have mechanized their processes of banana production and the cost of production for us and destruction that we have done to our land with the banana monocrop that he is encouraging; the toxicity of our soil and the threats of our watersheds.
This minister needs to be lambasted for such shortsighted pronouncements which will only serve to keep us stuck in the banana mud.