The Saint Lucia Football Association Inc. has stepped up its plans for four of its national female teams to participate in regional tournaments during the summer months of 2019.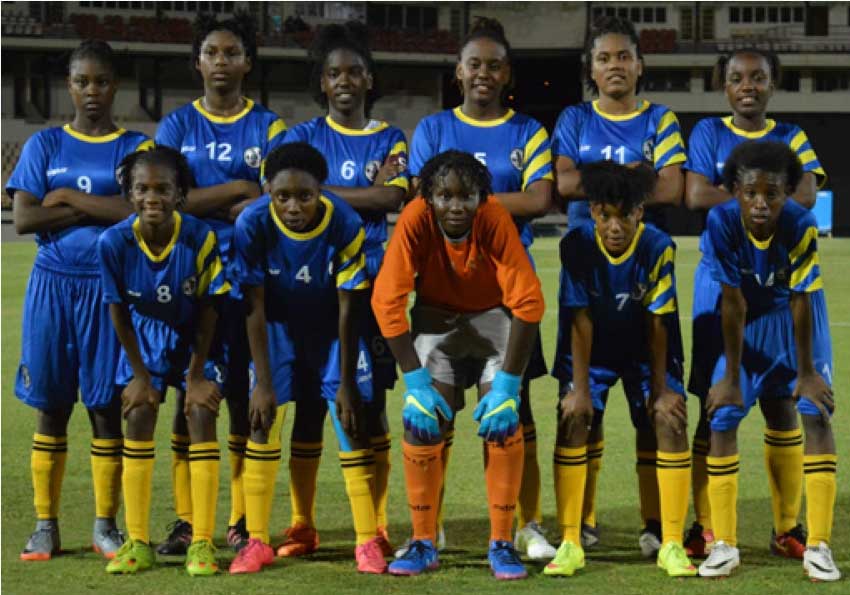 Currently three national female teams are undergoing training and preparation at the La Ressource Playing Field, on Mondays, Tuesdays and Thursdays between the hours of 4.30 – 6.30 pm. The training continues every Saturday from 10.00 a.m. – 2.30 p.m.
The under- 14 team is preparing to participate in the CFU Under-14 Female Football Tournament and the Under- 17 Female CONCACAF Tournament.
The senior national female team is preparing to participate in the Windward Islands Tournament which is scheduled to be held in Barbados from the 26th June to the 7th July 2019.
The National Under- 20 Female Football Team will soon begin training in readiness for the CONCACAF Under- 20 Championship.
Meanwhile, the Saint Lucia Football Association Inc. will once again be hosting the Saint Lucia Island Cup Championship later this year.
The Association is currently in the process of securing sponsorship for the implementation of the championship.
In an effort at getting its affiliates sensitized as it pertains to the structure of the Championships, a technical meeting has been planned for all league representatives, scheduled for Monday 29th April 2019 at the SLFA Inc. conference room from 5.00 p.m.