By Kingsley Emmanuel
The early morning calm was shattered in Vieux Fort on Thursday following the firing of several gunshots which left a resident of the community nursing gunshot wounds to her thigh, and street vendors scampering for safety.
The victim, Sherba Emmanuel, a Correctional Officer for over a decade, was shot twice while on her way to work at the Bordelais Correctional Facility. After she was shot, she ran to a nearby house to seek refuge.
The incident occurred just after 7:00 a.m. on Clarke Street, one of the busiest streets in Vieux-Fort.
Reports are that the assailant, a lone unmasked gunman escaped in a jeep which was parked next to the Vieux Fort square.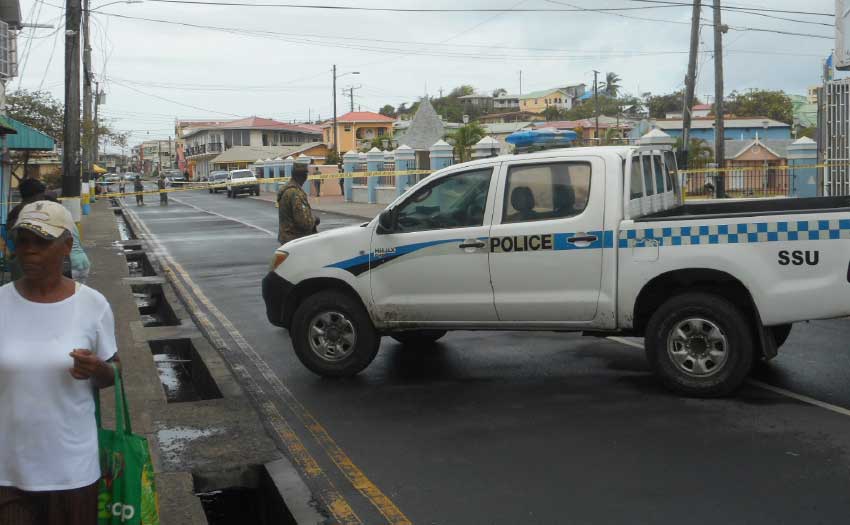 "I heard the gunshots and saw people running like they were mad," a street vendor told this reporter.
Another said she shivered when she heard the gunshots ring out.
The incident has left residents and family members in shock and dismay.
"My daughter is a caring and loving person," the victim's mother, Theresa Emmanuel said. "She does not look for trouble with anyone."
Emmanuel said her daughter was taken to the Saint Jude Hospital, but was later transferred to Tapion Hospital where she is recovering from her injuries.
Up to press time yesterday, no one had been arrested in connection with the incident.