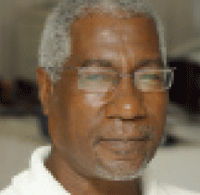 WITH The Donald looking like he's gearing-up to play Russian Roulette with Venezuela, the casino-owning mogul is playing his Caribbean cards close to his chest.
His Aces, Kings, Queens and Jacks are being stacked for the approaching end game, but The Donald badly needs a trumping top card – and from the way he smiled at the table at his Mar-a-Lago golf resort last weekend with five Caribbean leaders in West Palm Beach, he seems to have either seen or found it.
Trump's private meeting with his Fabulous Five was clearly not what it was made out to be:
It was not an official summit between the US President and CARICOM leaders, but rather, the five leaders accepted a private invitation to one of Mr Trump's many private properties;
The conclusions of the discussions have remained largely secret, but none of the Caribbean leaders returned home with anything to show;
Neither the current CARICOM Chairman nor the other three CARICOM leaders officially responsible for everything to do with Venezuela were invited to the private parley.
Before and after the Florida meeting, at least three CARICOM Prime Ministers made rare public criticisms of their colleagues; and CARICOM has now given equal recognition to President Nicolas Maduro and self-declared 'Interim President' Juan Guaido, who met CARICOM Foreign Ministers by teleconference in Barbados the day after Trump met the five leaders.
The division within CARICOM over Venezuela is clearly deepening and widening.
Each of the Caribbean leaders wanted something special from the US President, who wanted the very same thing from each: cooperation and support for US plans for Venezuela.
Those who have spoken have expressed strong hope about promises of increased US direct investment alongside vague expressions of protecting security interests.
The Saint Lucia leader, Allen Chastanet, has confirmed that despite wanting more business and investment from Saint Lucia's biggest trading partner, what he is really most interested in is getting the US to lift biting and crippling sanctions against the island's security services.
Saint Lucia has for several years been on the official US list of countries whose security services have been officially accused of participation in extra-judicial killings and other such acts of human rights abuse.
The CARICOM agency responsible for investigation of regional crimes, IMPACS, in 2015 issued a damning report on the Royal Saint Lucia Police Force (RSLPF) following its lengthy and detailed investigations into over a dozen cases of police officers being accused of killing persons on a police 'Hit List' and planting weapons on the dead bodies to conceal their crimes.
The RSLPF was put on the official US sanctions list since then and the US, UK, France and other European Union (EU) member-states have been pressing the Saint Lucia government to prosecute those fingered by the IMPACS Report.
The US State and Justice Departments have for years been implementing the sanctions against the RSLPF, as required under the Leahy Act, which included banning provision of weapons and ammunition, ceasing supply of equipment and parts for the RSLPF and its Marine Unit, as well as banning the island's Police Commissioner and other top officers from traveling to the US or participating in any training or other related exercises involving US funding.
Successive Saint Lucia governments have failed to initiate the judicial processes necessary to prosecute the identified police officers and the current administration is feverishly seeking a lifting of the Leahy Act sanctions.
But suspension of the related sanctions is a matter for the US Congress and with Colombia and Mexico also facing similar sanctions, it would be difficult for President Trump to make a case for Saint Lucia alone – and if he did make one for either, or for all three, there is little chance the Democrat-controlled Congress will play ball with this US president.
PM Chastanet disclosed to the press after the Florida meeting that his administration is in touch with various official US departments about the sanctions, but in the meantime, he says, it's possible the required equipment could be made unavailable to Saint Lucia through other sources in Florida.
But this may be quite risky, as it would most likely amount to official engagement by state entities in conspiratorial measures aimed at facilitating evasion of federal sanctions.
Prime Minister Chastanet, from all appearances, was considered the Most Favoured among the Fab Five in Florida, as he was the only leader from the so-called 'Lima Group' of countries, led by the US and Canada, through which Washington's policy on Venezuela is being implemented across the Caribbean and Latin America.
Jamaica closed-down the Venezuela Embassy in Kingston just hours after the US did the same in Washington ahead of the Trump meeting; and some CARICOM territories have been delaying appointment of new Venezuelan ambassadors while watching how the cards will play after Mar-a-Lago.
But while the Caribbean division on Venezuela continues to widen around the CARICOM table, the international stakes are getting higher.
China last week refused to grant visas to two rival directors representing Venezuela at a meeting of the Inter-American Development Bank (IDB) in Chengdu, leading to its eventual cancelation; Russia has dispatched 100 military technicians to Venezuela under a 2001 bilateral cooperation treaty; and Moscow had responded to Washington's related threats by reminding the White House that the Monroe Doctrine no longer holds and this region that it still refers to as "The American Hemisphere' has never been and is still not 'America's backyard'.
Interestingly, Trump is pointing to 'Russian presence' in Venezuela to justify increasing Washington's already bellicose language and actions and his "keeping all options on the table – including military."
But this is coming from the President of a country with 800 military bases in 70 other countries – and whose every military intervention in the Caribbean and elsewhere has resulted in legacies of increased and improved military, geopolitical and economic leverage for the US, but increased hardship for the people directly affected, whether in Libya or Syria, Afghanistan or Iraq.
Never mind the criticism, Trump and Chastanet have a like chemistry, both loving "the art of the deal" and each committed to "running government like a business".
Indeed, Chastanet's critics liken him to the Caribbean version of a 'Tropical Trump'; and his ruling United Workers Party (UWP) promised on the 2016 elections campaign trail to 'Make Saint Lucia Great Again!'
Saint Lucia has demonstrated its commitment to some of the Lima Group's main demands on Caracas, including an orchestrated and belated call for fresh elections just ahead of Maduro's inauguration in February 2019, following his second election victory in May 2018.
But, like most other CARICOM states (at this point), Saint Lucia has not broken diplomatic ties with Venezuela and is keeping the door open for discussions, as required under the Montevideo Mechanism being implemented by CARICOM with Mexico and Uruguay, with United Nations (UN) support.
Meanwhile, the Saint Lucia leader is getting even more special attention from his CARICOM colleagues following the unofficial Mar- a- Lago US-Caribbean summit, as Chastanet will take over as the next Chairman of CARICOM as of July 4, which is the official anniversary of the establishment of the Caribbean Community in 1974.
Observers are now asking since the Florida meeting whether this may be the trump card The Donald has been counting on or looking for all along.
Meanwhile, July 4 is also US Independence Day, while Venezuela's Independence Day is July 5 – two days this year that Caribbean political and media observers will definitely be looking forward to, with more anxiety than certainty.