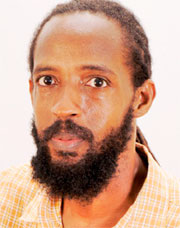 I WILL continue to lament what passes for art in Saint Lucia. A few months ago I submitted an article, 'Lucian Kuduro: A Cry for Help'. Many did not take it well. Some dismissed it at a point where they thought I was defining art. I was not. I was stating that art should uplift the human ideal, not denigrate it, and I stand by that conviction.
Sometime ago I visited the Walcott House on Chaussee Rd. Our pride and joy? It was early in the afternoon and I was told that I was the only visitor for that day and there was not much hope for any more. I inquired as to whether this was typical. I wish I could have reported that it was not.
On exhibition was a photo of a lady in a carnival costume. When the guide pointed out that it was indeed a carnival costume, my mind did a double take. We had gone from this, to barely there, to nothing. It reminded me of how naked our soca songs had become all because we are playing follow-the-leader and not distinguishing ourselves. We followed Trinidad. We became skimpy in our music. Compare for example a song like Black Pearl's ' Bouché Yo' to what we have now, thanks to the good doctor from Trinidad that came to run workshops here. Saint Lucia, we cannot be like everybody else. As much as you like mac and cheese, if you are fed this every day, weeks on end, you will get tired, and that is why the PM should not think to commissioning a Miami Beach or Dubai Palm Islands down here. But I digress.
I am happy for the trend that Teddyson John has taken. That I can be proud of. I am happy for the landmarks that Jallim Eudovic has planted the world over, and the world-class creations of Adam Cadette and Terrill Nicholas. Now that I can associate with. But please do not ask me to 'Split in the Middle'. I can't.
No one is asking that we be a Derek or Rodrick Walcott but what about being better? Keep the standards high and surpass them. Let us learn the attributes that made these men distinguished and emulate them. Saint Lucia has a lot to be proud of but do we know what these things are? We celebrate not liking to read. Now, how do you develop a nation like this?
Certainly our elected politicians have not seen the potential of the creative industry to small island states and in future articles I will be exploring why the Piton International Film Festival is drifting away from our shores bearing our emblem.
They promised a creative industry when it was expedient. They fund programmes and events that will build party popularity. Can we start for once a pursuit of excellence?