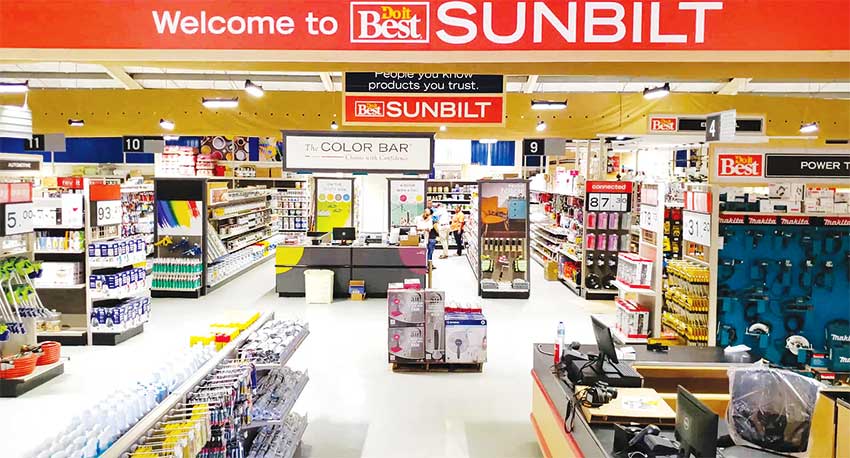 PRESS RELEASE – SUNBILT Ltd. opened its new store in Bexon on January 19, 2019 to an impressive turnout from customers in and around the neighbouring communities. Customers expressed delight at the convenience of the new location. One Facebook follower commented, "I was there yesterday, spent a lot of money and will surely be back even when I'm done building. Everything I need is right there and it's easy to get through the aisles."
The approximately 16,000 square-foot store is dynamically different in the range of high quality and unique products available, as it caters to both contractors and DIY homeowners alike. The knowledgeable complement of staff is willing to assist on any home improvement and DIY projects.
Nicholas Devaux, the Divisional Manager of Sunbilt, commented, "We are honoured to open our new store in Bexon, a developing shopping location in Saint Lucia. We look forward to continue serving the community after 54 years of service. This location will offer a bigger and better shopping experience with an expanded range of products at affordable prices."
Vernessa Chance, Marketing Manager of M&C Group of Companies, said, "Our main objective is to provide convenient shopping to our customers in and around the Bexon community. We will continue to grow the brand and make strides to maintain an international standard with our long-time partner, Do It Best."
More information about the new SunbiltBexon location and opening details can be found on Facebook at www.facebook.com/sunbiltdoitbest or call 458-8170.
Come visit the store today and enjoy amazing deals. Sunbilt-Do It Yourself and Save!