FROM cotton paper to polymer: the EC dollar will make this transition by May/June this year, beginning with new $50 notes.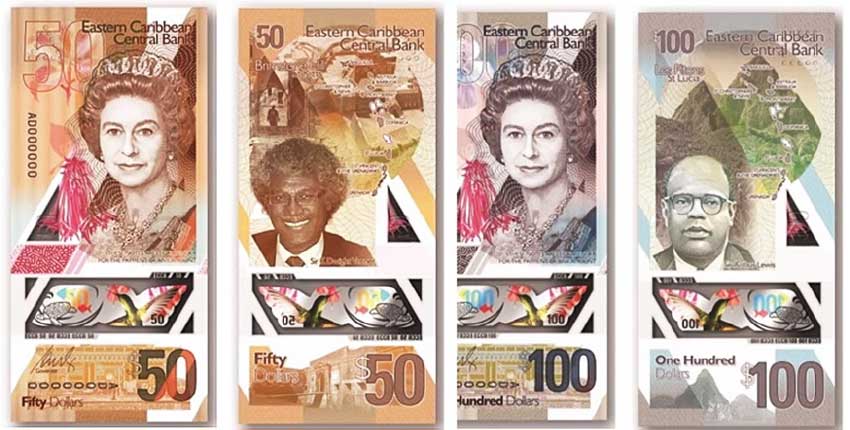 Rosbert Humphrey, acting director of the Currency Management Department at the Eastern Caribbean Central Bank (ECCB), said the move to polymer has a range of benefits, the chief being that the EC dollar will be almost impossible to counterfeit.
Humphrey and his colleague Shermalon Kirby, adviser of the Corporate Relations Department at the ECCB, visited St. Vincent and the Grenadines Jan. 10 to 11 to meet with and engage target groups on this development.