And also wants Bordelais Courthouse activated
NATIONAL Security Minister Hermangild Francis does not mind British police working alongside local police to help crack the Robert Hathaway homicide.
Francis, who was candid with reporters on a number of issues this week, explained that local police "may even learn a thing or two" working alongside their British counterparts.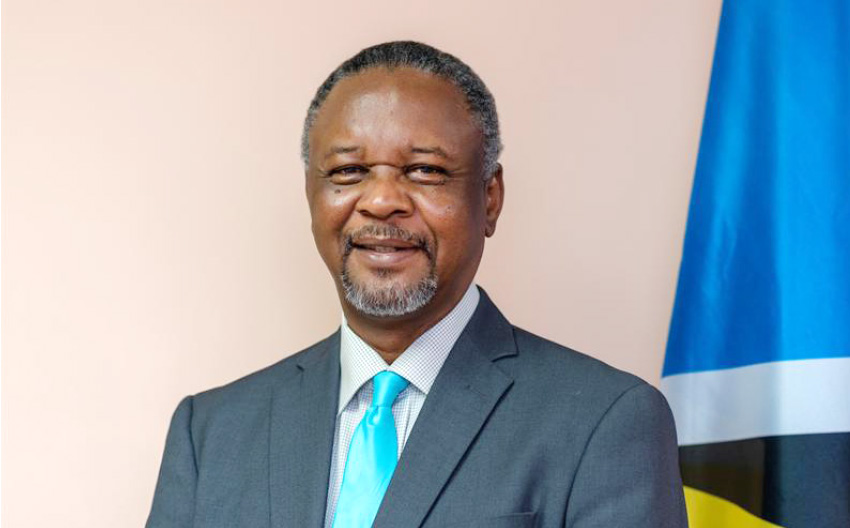 "If the British police want to come and assist in this case (Hathaway) they can come. They would work side-by-side with local police," he said.
Francis denied reports that the police force had refused a request from British police to assist in the investigations of Roger Pratt, who was killed by bandits who attacked him and his wife, Margaret, on board their yacht while anchored in Vieux Fort waters.
The minister in fact identified Mrs Pratt as the source of those false claims.
Meanwhile, the minister wants the court house located at the Bordelais Correctional facility in Dennery to be made operable again, in light of the backlog of criminal cases facing prosecutors due entirely to the closure of the Nyerah Court on the John Compton Highway nine months ago.
The court, which is the criminal division of the high court, was closed last April and has stayed closed since as government worked on making the place secure for staff and more conducive for the hosting of court cases.
According to Francis, Nyerah Court will house three courts, all dealing with criminal matters. Reports are that the refurbished works currently underway will be completed this month, making the building ready to be open for court sessions by next month.
"Sometime this week or next week, we are going to meet with the Chief Justice to see how we can utilize the Bordelais court house. It is one of the best court houses on the island," Francis said.
It seems that the distance the court is from Castries may have been the factor causing it to lay idle all these years, something Francis recognizes. But he figures this should not be a problem if the justice system is serious about lowering the backlog of cases it has.
"We have to make a sacrifice; everybody must make a sacrifice for the betterment of Saint Lucia. So, even if it is far for the police, for the witnesses, for the judges, all of us must accept that it is time that we bring down the backlog of these (criminal) cases," Francis said.