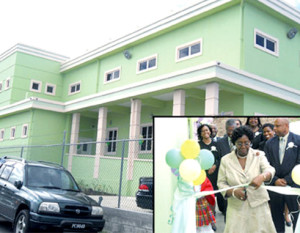 May 6th 2015: The Minister explained that the Saint Lucia Forensic Laboratory was closed when it was discovered that there were improprieties in evidence handling and the security of the facility.
Friday February 24th 2017: The Government of Saint Lucia on announced that Saint Lucia's Forensic Science Laboratory has reopened.
"We first re-opened the Forensic Lab that was closed for some years," the prime minister said in his address, adding that as a result, "we were able to make significant headway in the investigation and prosecution of several rape cases on the island."
I am questioning this significant headway made in the rape cases spoken of by the prime minister due to the re-opening of the Forensic Lab. The prime minister gave no examples. Which rape case or cases is he talking about? What I do know is that investigators in the Kimberley De-Leon murder case had to send samples overseas to be analyzed. Why couldn't they have their samples analyzed at the Forensic Lab?
Is it piss in our eyes or is it rain?
Micah George analyzes the statement made by Prime Minister Allen Chastanet in his New Year's address under the sub-head 'Security and Justice'. Look for that in his column 'Matters on My Mind" in Thursday's paper.