THE Saint Lucia Athletics Association senior female nominee for 2018/2019 Sports Woman of the Year and World-ranked high jumper Levern Spencer has made a winning start to her 2019 indoor season by defeating a field of eight other competitors at her season-opener in the United States of America (USA).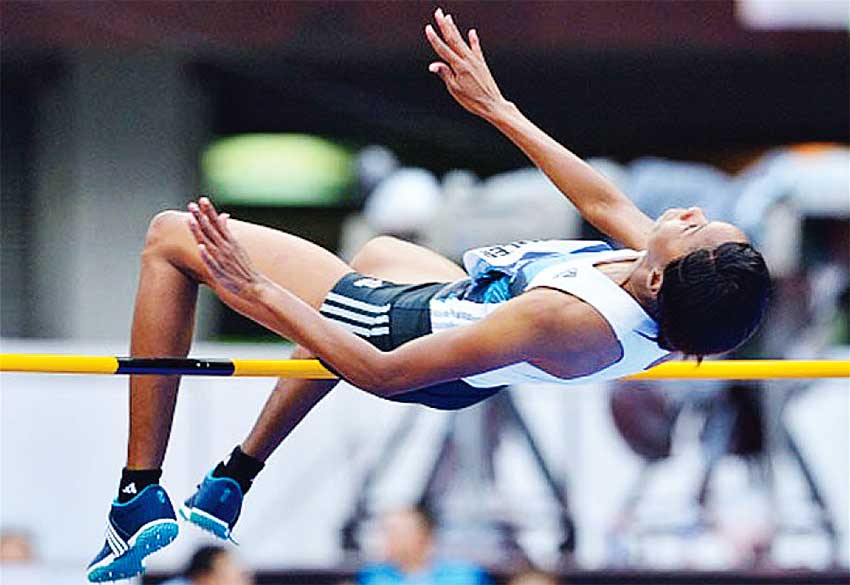 Competing this past weekend (Saturday 19th) at the Clemson Invitational in South Carolina, Spencer, the region's premiere high-jumper for well over a decade soared over the bar at 1.91 metres to eclipse the old facilities record of 1.90 metres, which she previously shared with American record-holder Chaunte Lowe.
This performance resulted in not just giving her the gold medal, but making her now the sole holder of the facilities record.
The veteran high jumper is in the running for her fifteenth Sportswoman of the Year Title when the 39th edition of the National Sports Awards Ceremony is held on Saturday 16th February at the Royalton Hotel.
She will later be heading to Europe for a few competitions before shifting her attention to the outdoor season, with special focus on the PanAm Games — where she is the defending champion — and the World Championships scheduled for September.