Big Players Youth Team is the new champions of the Phillip J. Pierre Football Competition which ended on Sunday 25th November 2018 at the Marchand grounds.
In a game where both teams appeared evenly matched it proved difficult for either team to nose ahead.  It was down to some excellent saves from either end of the pitch as both goalkeepers kept their respective teams in the game.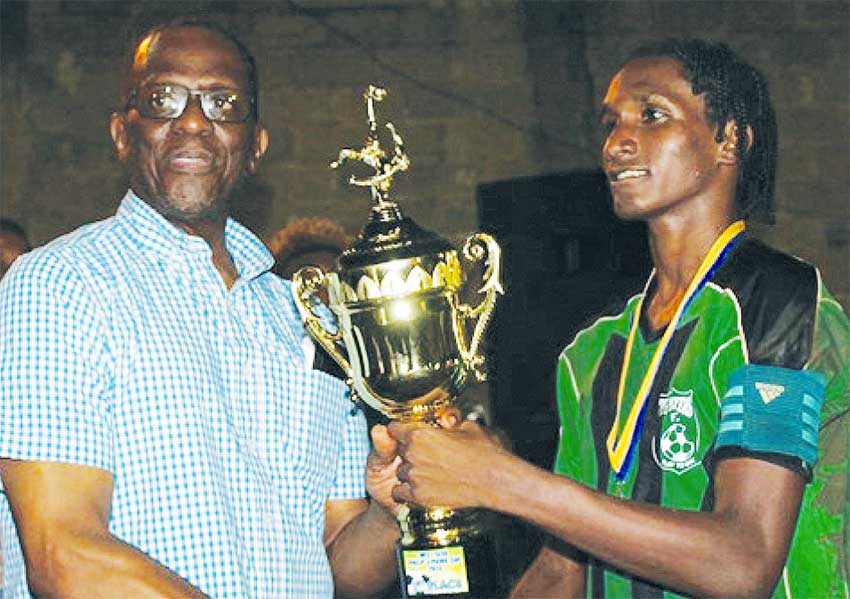 B1 FC with a number of experience players in their line up would have fancied their chances, but Shermon St.Ange of Big Players Youth marshalled his troops as left no stone unturned as the game ended nil all after regulation time.
In the penalty shootout, Big Players Youth team prevailing 5-4.
For the third place silverware, Big Players Senior team trounced Flames FC 7-0, with goals from Lincoln Phillip and Jordan St. Ange.
Meanwhile, Parliamentary Representative for Castries East the Honorable Phillip J. Pierre made the pronouncement on Sunday evening a desire to develop a "Sports Economy" in Saint Lucia "when returned to office." Pierre at the time was addressing the gathering at the conclusion of a very exciting contest between Big Players Youth and B1 FC in the 2018 football tournament held in his constituency.
He said, "We need to have a sports economy, where the benefits of sports accrue to the entire community. Our party will develop a comprehensive program for sports, where we can develop a sports economy where more young people can benefit from it."
He continued, "My government will invest finances in communities and individuals involved in coaching, broadcasting, field maintenance, sportainment, sports videography, sports photography, sports management, sports science, physio-therapy and much more".
Speaking to the media at the completion of the 2018 Phillip J Pierre Cup, Pierre said, "The Saint Lucia Labour Party will be rolling out more of their plans for the holistic development of sports in Saint Lucia in the near future".