PRESS RELEASE – THE Constitutional President of the Bolivarian Republic of Venezuela Nicolás Maduro Moros, honoured the courage of Alí Rodríguez Araque, as a Venezuelan figurehead of the construction of a better world.
His outstanding work in the defence of the Bolivarian, anti-imperialist, revolutionary and socialist cause stands as an example of a loyal man, a tireless fighter and a faithful defender of his ideas, for present and future generations.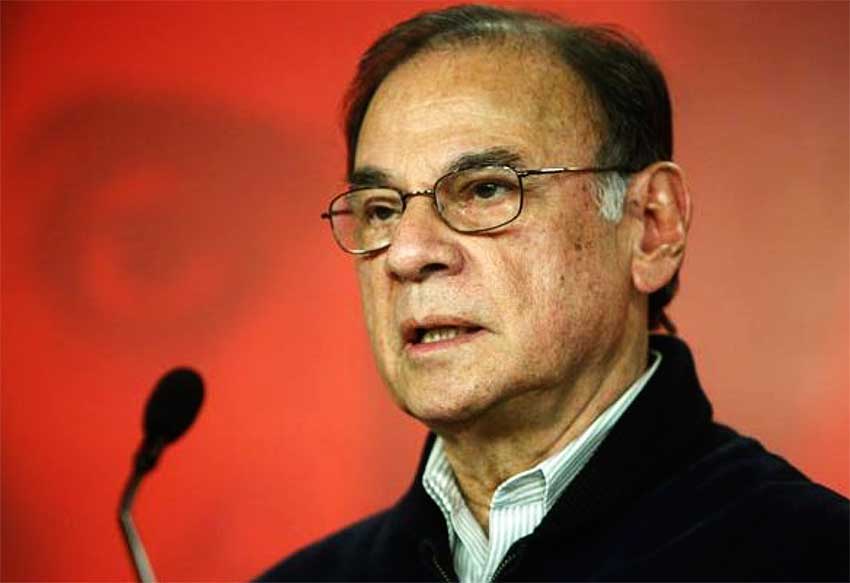 As Ambassador of the Bolivarian Republic of Venezuela to the sister Republic of Cuba, he continued to carry the name of our Nation to the highest point, in the construction of the Bolivarian Alternative of Unity between the free peoples of Latin America and the Caribbean.
Among his countless contributions in the defence of the sacred interests of the Venezuelan people, this Merida-born lawyer graduated from the Central University of Venezuela, fought in the armed struggle of the Venezuelan left that was raised against the rule of the AD and COPEI governments of the Punto Fijo Pact, standing out in his leadership under the pseudonym "Comandante Fausto" in various guerrilla fronts of the National Liberation Armed Forces, as well as his membership and active militancy in the Venezuelan Revolution Party (PRV).
During his trajectory of exemplary political performance, his parliamentary work in defence of Petróleos de Venezuela (PDVSA) as a Venezuelan company and in favour of social guarantees, and against privatisation and the submissive pretensions of the right wing, which while in power sought to hand over our main national enterprise to transnational interests, proves his irrevocable commitment to revolutionary and nationalist principles.
His invaluable work in the Bolivarian Government of Commander Hugo Chávez Frías, at the head of the Ministry of Energy and Petroleum, the General Secretariat of the Organization of Petroleum Exporting Countries (OPEC) and the Presidency of Petróleos de Venezuela; defending the interests of our country with his intelligence, boldness, sharpness and political conviction for the attainment of fair prices of our main national resource, as well as his decisive action during the oil sabotage of 2002-2003, organized by U.S. imperialism and its executing arms of the opposition to overthrow the Bolivarian Revolution, managed to overcome the plot and sustain the national flags in our oil industry.
This tireless revolutionary compatriot, faithful to his ideas and principles exposed in each battle where he offered his best Venezuelan efforts, carried out functions at the head of the Ministry of Foreign Affairs, the Ministry of Finance and the Ministry of Electric Power, being later proposed by Commander Hugo Chávez Frías to occupy the position of Secretary General of the Union of South American Nations, UNASUR, where he carried the flags of the Bolivarian Union and peoples diplomacy to promote the construction of a free, independent and anti-imperialist region, especially fighting for the defence of our strategic natural resources. (Source: Embassy of the Bolivarian Republic of Venezuela)