A high-level agriculture delegation aimed at boosting cooperation in Agriculture between St. Lucia and Taiwan ended five days of consultations last Friday (9th November).
The team from the Ministry of Agriculture, Fisheries, Physical Planning, Natural Resources and Co-operatives, was made up of Ministers Ezechiel Joseph and Herod Stanislas and was supported by Ambassador Edwin Laurent.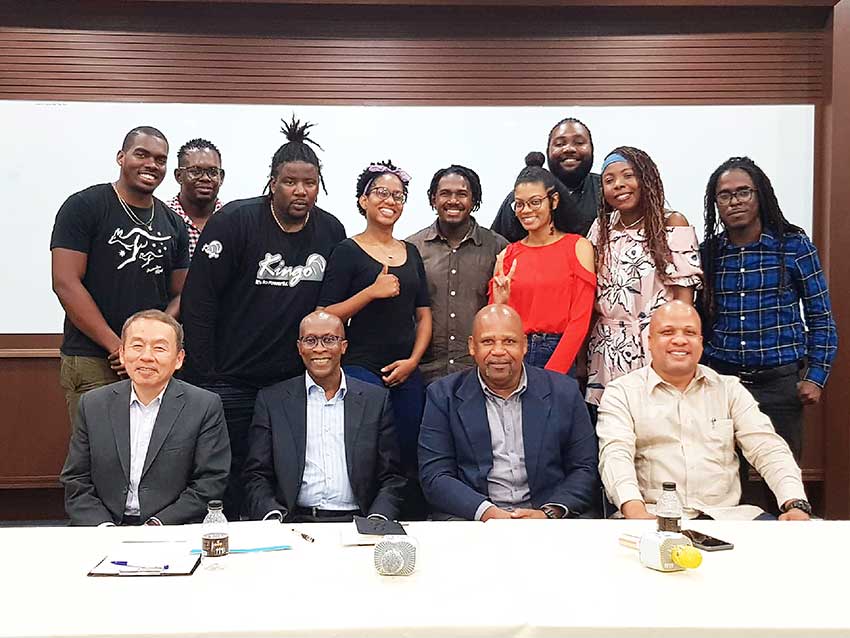 According to a release from the Saint Lucia Embassy in Taiwan, "Immediately following a briefing on their arrival on Monday 5th November 2018, the delegation began working discussions with the Ministry of Agriculture and then with the International Cooperation and Development Fund (ICDF)."
At the meetings, the ministers and hosts considered the challenges facing agriculture and farming in St Lucia and how productivity could be strengthened.
According to the press release, "The Ministers explained to their Taiwanese counterparts the devastating impact on agriculture of the hurricanes and severe weather that St Lucia has experienced in recent years.
"It was recognised that changes in global climate were a factor and St Lucia's agriculture is under pressure to adapt, as well as, to build resilience. The meeting explored how best the countries can collaborate to address the challenges."
The release continued, "At both meetings, the Ministers expressed appreciation for the valuable contribution that Taiwanese cooperation has been making to the development of the island's agriculture.
"They cited, among other areas, agricultural diversification and revitalization of the banana industry, which includes combating black sigatoka and the introduction of new plant varieties."
These issues were also raised at meetings with the Vice Minister for Foreign Affairs and the President of the Legislative Yuan (Parliament).
The Embassy had also arranged for discussions with a cross-section of companies that have been making innovations in the agriculture technology field.
According to the statement, "The delegation visited a Research and Extension station, as well as a farmers' cooperative, to assess how these arrangements function in Taiwan.
"They also held discussions at the Taiwan Banana Research Institute and the Pingtung University of Science and Technology which has one St Lucian Student, Ms. Cindy Eugene."
Following those visits, the delegation held a town hall meeting at I-Shou University in the city of Kaohsiung, where several St Lucians are studying principally medicine.
Speaking before their departure from Taipei, "the Ministers expressed satisfaction with the mission and their expectations for enhanced collaboration and support from Taiwan in the upgrading of local agriculture and the revitalization of the banana industry."
According to the release, "The Ministers felt strongly that more St Lucian students should study agriculture in Taiwan and benefit from its world-renowned expertise. They undertook to vigorously pursue this goal."
The statement concluded by noting that "The authorities in Taiwan expressed deep appreciation to the Ministers for their visit and constructive discussions and were grateful for the valuable support that St Lucia has been providing in the international arena, particularly regarding Taiwan's involvement in certain multilateral institutions."