After close to eight weeks of exciting football action, the curtains will come down on the 9th edition of the Castries LUCELEC/Bank of Saint Lucia (BOSL) Youth League this weekend at the SAB playing facility. The stage is set for two days of scintillating football where champions will be crowned in the under -11, under -13, under -15 and 17 and under.
The showpiece will kick off in the under -11 age group between Flow Lancers FC and Valley Soccer Club from 10.00 a.m.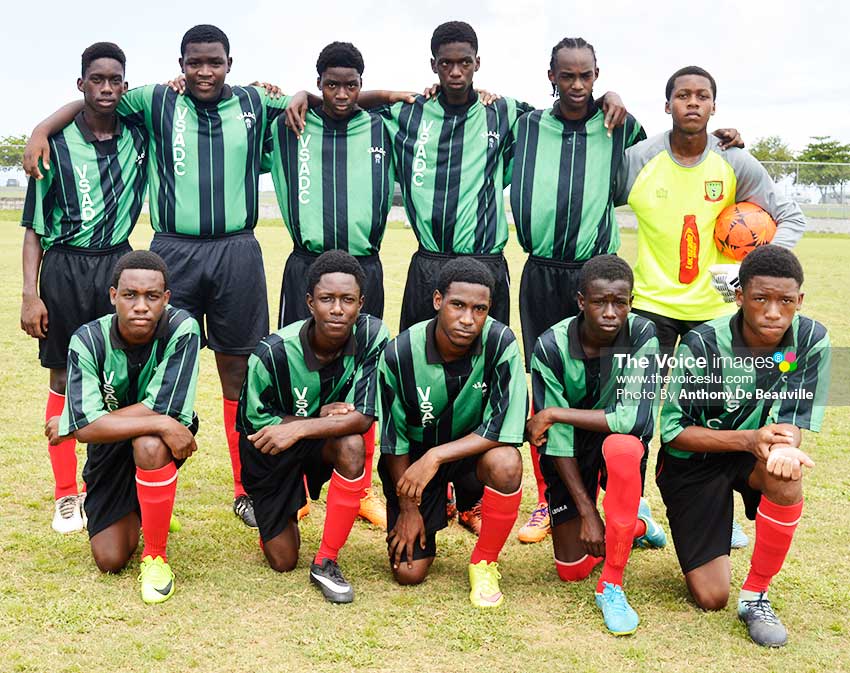 This will be followed by the U15 third place playoff and finals, where a resurgent Valley Soccer Club team will look to defeat FC Pioneers led by national U14 selectees Ajani Hippolyte and Shaquan Nelson. FC Pioneers were the favourites in the division but were defeated by a spirited Flow Lancers FC team in the semifinals round.
Flow Lancers FC will look to take that form into the finals when they face VSADC Lucozade U15. The teams split the two preliminary round matches so it should make for an exciting final. VSADC Lucozade U15 is led by the goal scoring sensation Keegan Caul who has recorded the most goal scoring performance in the tournament's nine year history.
On Sunday 18th, from 10:00 am it will be the turn of the U13s; in the 3rd place playoff the pre-tournament favourites VSADC Pinehill Sharks will have to settle for at least bronze medals when they take on FC Pioneers. The finals of this division promises to be an exciting affair which will see the improving Valley Soccer take VSADC U13 team, the Pinehill Dolphins.
From 12.00 noon, the culmination of the tournament will see the 17 and under third place and finals. After a heart breaking loss in penalty kicks FC Pioneers will be looking to salvage their season which started so brightly. However, their opponents Flow Lancers FC are coming off an impressive match in the semifinals so it is expected to be a close encounter for the third place silverware.
The finals will feature Valley Soccer and VSADC Lucozade. In the preliminary rounds VSC won the first encounter 2-0 while VSADC Lucozade responded with a 3-1 score line in the second match.
In this winner takes all match both teams will be pinning their hopes on national youth selectees; for Valley Soccer Club Rio Longville has dragged his team to victories, while VSADC Lucozade trio of Keegan Caul, Benerero Wellington and Simeon Francis will be looking to stop their national teammate.
Following the showpiece a number of outstanding individual players will be recognized for their performances throughout the tournament.
The individual awards include: MVP of each age group finals, Golden Boots – the player with the most goals in each age division, Golden Gloves – the most outstanding goal keeper in each age division, Best Midfielder:  U13, U15 and 17 and Under divisions, Best Defender – in each age division.