"Yes, everything has come to a conclusion…" said Dr. Ubaldus Raymond, outside of the High Court Monday morning, after he was asked if the blackmail case involving him and two young ladies, was finally over.
He stated that both of the women charged with blackmail against him, sincerely apologised and he accepted their apologies.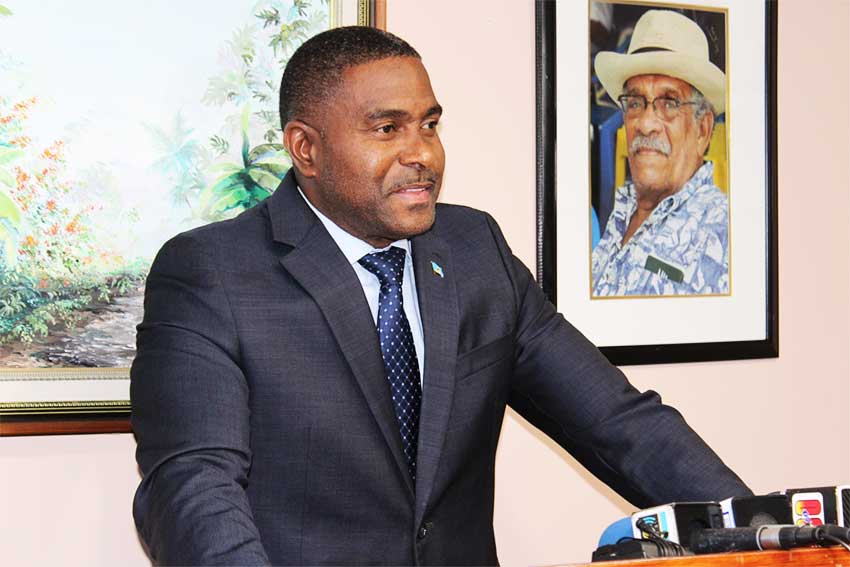 "They were very repentant in their apologies"; said the Minister in the Finance Ministry, who would go on to stress on the theme of "forgiveness" throughout his remarks to the media, in the aftermath of case.
"I do accept their apologies and I believe that forgiveness is always stronger than hate and revenge and I have forgiven these two young ladies for their criminal act against myself and my family and of course the rest of the country I would say." Raymond stated.
Last year, Curshaby Alexander and Kershel Louis, who were both 18 at the time, were arrested on charges of blackmail, following the leak of nude photos of Raymond online; an incident which snowballed into a national scandal.
Certain sectors of society did call on the Minister to resign in the wake of the scandal but he responded by saying: "I will not give in to political operatives who will use the most disgusting tactics in order to malign my name or to scare me into submission. I will trust in the Court system and in the Almighty God."
When asked if the young women were found guilty of any criminal charges; Raymond expressed that he didn't pursue them because he felt that forgiveness was a better way to handle the situation, following their apologies.
"No criminal charge," he stated. "I didn't want to expose these young ladies to time in prison.
"I believe, again, that forgiveness is the best way to go forward with such [a] case and that's exactly what I did. I have forgiven both of them and I believe that they have the opportunity to put their lives together."
The Senator advised young people to earn success through hard work and not through extra-legal means.
"I encourage the young people of this country, to take the path of hard work and dedication for therein lies success, absolutely not the path of crime. Crime should never be part of the young people's agenda as a way of trying to earn a living. Hard work and dedication is the best way to go forward." Raymond stated.
He also said that he wished the two women well and told them that even though they cannot erase the past, they need to focus on their future.