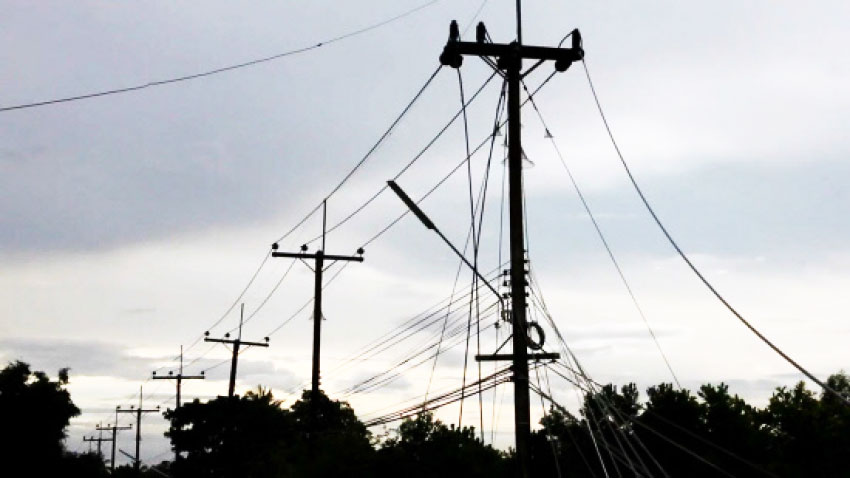 ELECTRICITY was restored to all customers affected by the passage of Tropical Storm Kirk by end of day Sunday, September 30.
Although 99% of customers had power restored within 24 hours of the all-clear being given, some customers with smaller, localised faults such as broken service lines (from the pole to the meter) didn't get power until Sunday. That's because larger area faults are given priority, and localized faults are dealt with subsequently.
Most of the power outages from Tropical Storm Kirk were caused by trees or branches falling on and breaking electricity lines or poles.
As a result, a lot of the restoration work involved cutting trees and branches and clearing debris from the electricity system.
Certain communities like Cap Estate and Babonneau were particularly affected when fallen branches and trees damaged several poles which had to be replaced.
LUCELEC takes this opportunity to thank customers and the general public for their patience and understanding in the aftermath of the storm.
LUCELEC also reminds customers to trim trees on their properties, especially at the beginning of the annual hurricane season. This will not only reduce damage to customers' properties but will also help to minimise damage to electricity infrastructure from falling trees and branches, and prevent power outages in some instances.
While LUCELEC has an ongoing tree maintenance programme that manages vegetation that threaten its transmission and distribution lines and infrastructure, the responsibility for tree maintenance on private property rests with the property owner.
The public is also reminded to stay away from fallen electricity lines. (LUCELEC)