MARCHAND and Gros Islet have booked their spots into the final of the City Masters Cup scheduled for Sunday 21st October at a venue to be decided on by the organizers. The semifinal round of the tournament which is sponsored by Digicel and Mackeson took place on Sunday 14th October at the SAB Playing Facility.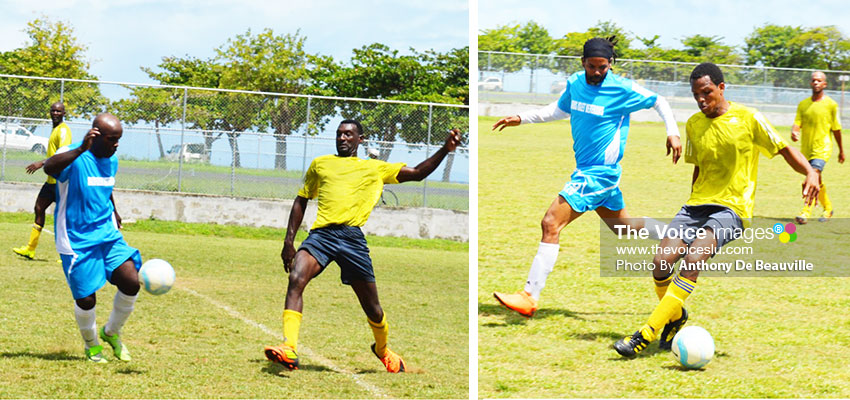 In the first match, Marchand defeated FLOW Lancers FC 2-1 in a hard fought encounter. For Marchand the goal scorers were Cleus Griffith and Robert Louis; while FOLW Lancers FC lone goal was scored by Trevor Daniel.
In the second semifinal, Gros Islet went past LabowieConnextions 2-0, the goal scorers were Michael Phillip and NemiahMorille.
Meanwhile, for the third place silverware LabowieConnextions will play Flow Lancers; prior to that game rivals VSADC and Behind the College All Stars will clash in a friendly encounter as the teams continue their preparation for the 2018 Veterans In Sports Inc Tournament.