NEW financing to build the capacity of Small Island Developing States to mitigate and adapt to the effects of climate change have commenced with the OECS and Government of Saint Lucia convening global development partners, the private sector and technical experts at the region's first Investment Forum: Climate Leadership, Accelerating NDC Implementation.
The forum arising from COP21's Nationally Determined Contribution Initiative (NDC) or climate change mitigation contributions, has examined the role of the private sector, external financing and the new investments required in the Caribbean's transformation to resilient, low carbon economies.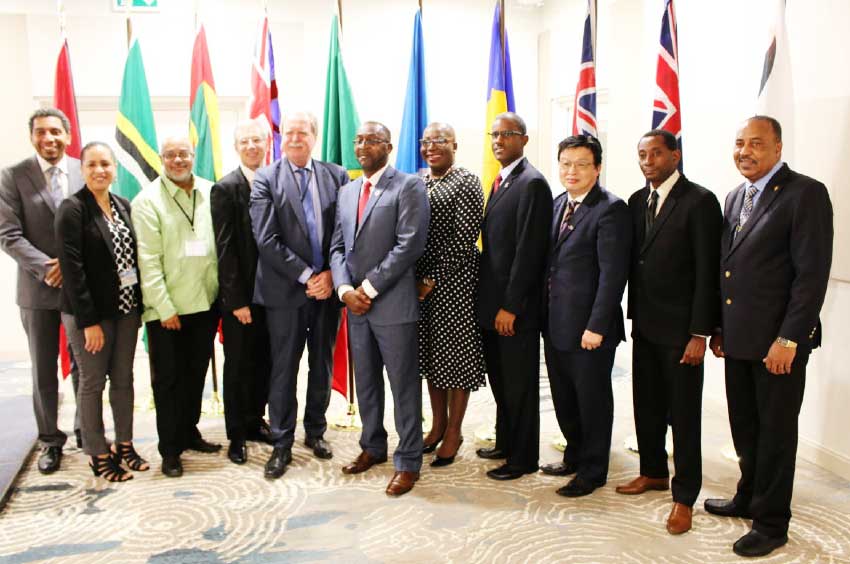 OECS Director General, Dr. Didacus Jules said that few challenges facing the Caribbean were more pressing than climate change which now posed the biggest risks to the region's economies, security and indeed the planet.
He explained, "If as a global community we do not achieve the long-term goals of the Paris Agreement: to hold the increase in global average temperature to well below 1.5°C, and to achieve net zero emissions in the second half of this century, the Caribbean and indeed life as we know it will face an alternate future.
"We will continue to engage the global effort to mobilize $100 billion in financing by 2020 so that financing is funneled toward sustainable, all-inclusive and practical initiatives that will help Small Island Developing States adapt and become climate resilient."
"We thank our development partners, the Government and the private sector as we work closely to mobilize financial support to deliver climate investments for a more resilient Caribbean for both this and future generations" said. Dr. Jules.
The forum was held from the 11th – 12th at the Harbour Club Saint Lucia and was complemented by an exhibition organised the Environment Unit of the OECS Commission titled: Building Resilience on the Frontlines of Climate Change to raise public awareness of the impacts of climate change on Small Island Developing States, which was attended by many local schools and members of the public. (OECS Communications Unit)