PRESS RELEASE – OVER 600 students from across St. Lucia were given another reason to smile on the first day back to school with free bus rides compliments Digicel.
On the morning of Monday September 3rd, a number of Digicel employees and affiliates gathered at key bus terminals across St. Lucia to wish the nation's youth a productive and successful school term. While the students were pleased to receive the words of encouragement from the Digicel team, they were totally overjoyed when they leaned that there will be an ease on their pockets as their ride to school will be free compliments Digicel.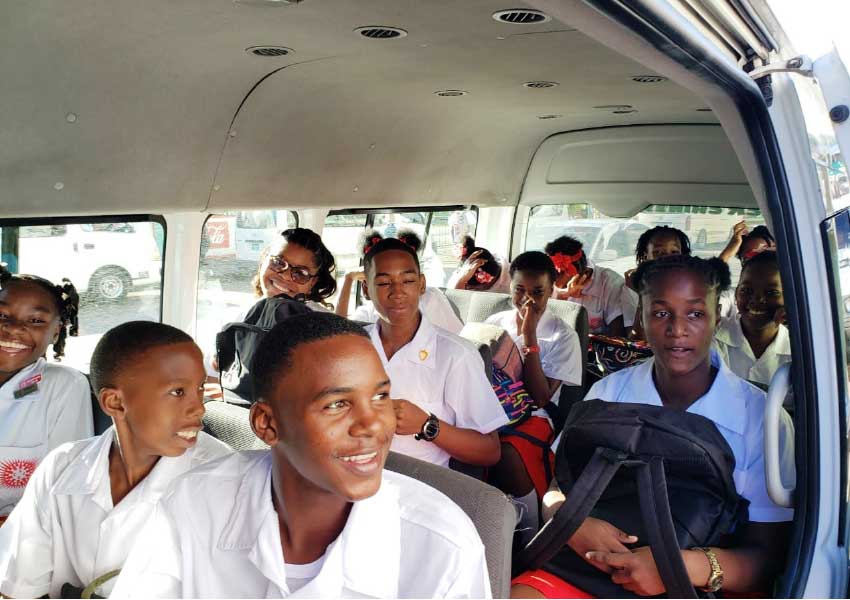 The communities and students who benefited from the free bus rides were the students who gathered at Gros Islet, Corinth, The Morne, Ciceron and Babonneau bus terminals. The students, parents and other onlookers who were on site and experienced the act of kindness expressed much thanks to Digicel for seeing the need and taking the timeout to show their love and appreciation to youngsters.
Digicel's Chief Executive Officer Siobhan James-Alexander said Monday's activity forms part of the company's corporate social responsibility; adding that Digicel is committed to giving back to all of St. Lucia, with very rewarding and engaging activities planned for students. James-Alexander said, "September has been earmarked and designated by Digicel to give back to students in various forms in an effort to ensure that they are equipped with the essentials for learning.