THE credit union movement took a great leap forward last Sunday, with the official opening of the headquarters of the St. Lucia Workers' Credit Union in downtown Castries.
Not that the movement growth is slow, it's just that in this 238 square-mile country, packed with natural beauty and heroic deeds, several of which are not publicized for one reason or another, the movement has not been given the type of accolades it truly deserves in Saint Lucia.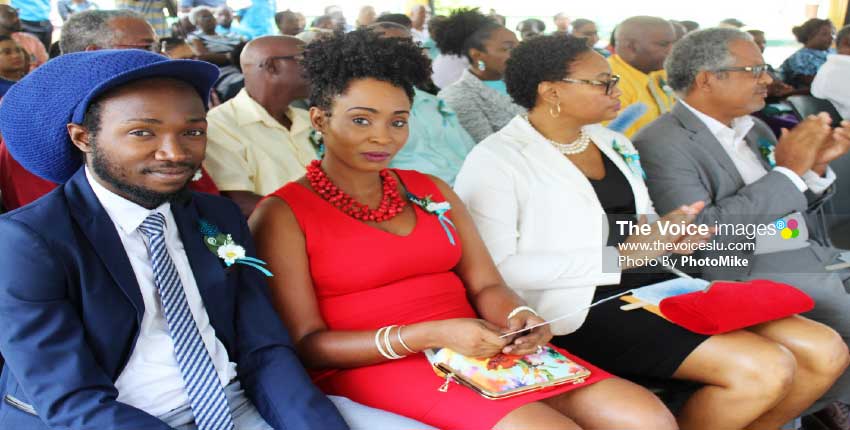 The story of the St. Lucia Workers' Credit Union is truly a heroic one, heroism of a kind that took many years to identify itself and it all started via a bold move by persons 35 years ago, at a company that still exists but under a different name, right here in Saint Lucia.
Welcome once again to the St. Lucia Workers' Credit Union, an institution born out of a gallant move by a handful of employees at what was once known as Cable & Wireless (now FLOW).
To understand the gallantry of the handful of employees at Cable & Wireless, at the time, to start a credit union, one needs to think of the economic situation of the country back then and the visionary outlook of the few who started it.
For the fledging business to grow, the handful of founders knew that the pillars for growth would have to be volunteerism, pride, honesty, accountability, transparency, determination and discipline.
They also knew that they were shaping the future for themselves and members of their families and determined that one day this 'Ti boutique' style cooperative they started would reached into the community to touch and change lives.
The founders never dreamt that this small gesture on their part would have snowballed into an institution that would transform the lives of thousands of Saint Lucians 35-years later, even that of children through the granting of scholarships for their five years at a secondary educational institution.
As a former employee of Cable & Wireless told this reporter in an earlier interview "I was not sure what it was about," speaking of the credit union idea when it was mooted 35-years ago.
"Others were eager to help their fellow workers at the time when talk of a credit union was being aired back in 1982. Today no one envisaged that what was started 35 – 36 years ago would have mushroomed into what we have today," said Celina Hercules, the credit union's general manager and one of those who became a member of the movement when it started at Cable & Wireless.
Where the St. Lucia Workers' Credit Union is today is a far cry from what it was 35 years ago when members had to handle their financial transactions from one of those long ago carry-on called 'grips' back in those days.
The credit union's journey is one steeped in progress, ambition and hard work from its determined beginning at Cable & Wireless to the old St. Lucia Workers' Trade Union building in Conway to acquiring the building on Grass Street in Castries that used to be the Eudoxie's old ice-cream building. The credit union stayed in that building for many years educating its members about the importance of saving their hard earned money and how best to spend it.
Members had much to celebrate when last Sunday the credit union took yet another gigantic step into the future when it dedicated and officially opened its spanking new multi-storied premises on Bourbon Street right next to the Central Library and directly opposite the Derek Walcott Square, in downtown Castries.
This show of confidence into the future, backed by a Board of Directors and staff highly efficient and futuristically conscious of improving the financial, physical and mental wellbeing of their members, speaks volumes for the credit union's next move.
Today, boasting a membership in the thousands and an asset base in the tens of millions of dollars, the story of the St. Lucia Workers' Credit Union is not yet ended. In fact, last Sunday mark the beginning of another chapter in that story.