PRESS RELEASE – CONGRATULATIONS are in order for the Soufriere Comprehensive Secondary School (SCSS) who recently captured the Caribbean Junior Culinary Cook off Title.
The competition which concluded in Barbados on Sunday August 19th, 2018, saw seven islands; Grenada, Dominica, St Croix, Trinidad, Cayman Islands, Saint Lucia and Barbados in a fierce battle for the championship.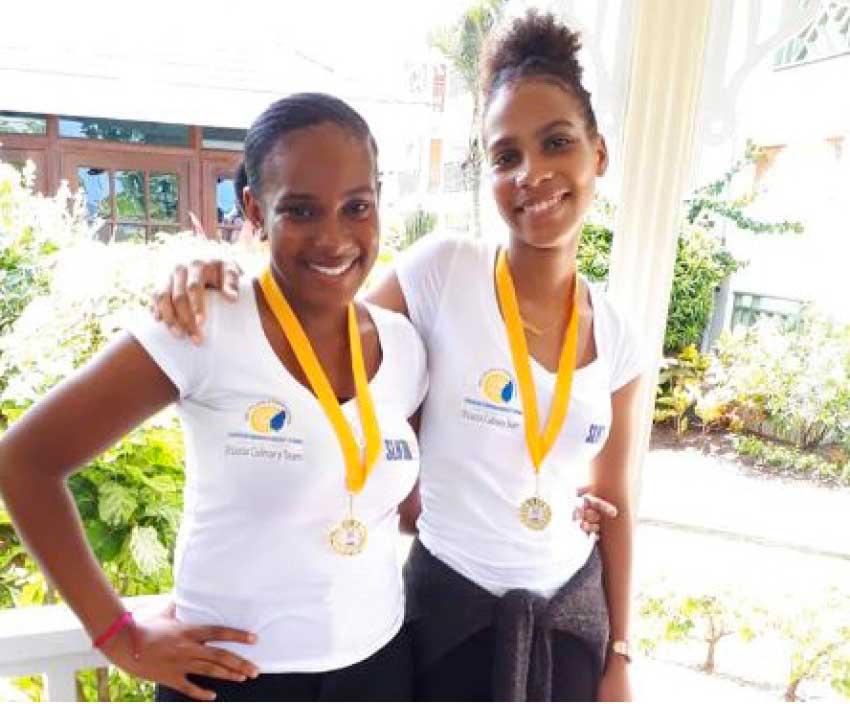 The school was represented by Karina Abraham and Cheyenne Hippolyte and coach, Chef Frank Faucher of the Anse Chastanet Resort.
The Soufriere Regional Development Foundation (SRDF) is thrilled with the school's recent achievements.
According to the Community Engagement Officer, Ms. Glyndia Charles, "SCSS' path of excellence is reflective of the hard work and dedication which is demonstrative of the school's administration, not only for student's success but that of the community at large. Congratulations to a job well done."
Soufriere's finest Chef Orlando Satchell, was also in attendance and gave a very rousing performance on Caribbean Cuisine.
Moreover, SCSS recorded a 78.55% pass rate at the 2018 CXC exams; a 15% improvement with the school's previous performance at 62.62%.
Once again, congratulations to SCSS. The organisation looks forward to greater success stories. (SRDF)