ALL roads lead to the La Ressource playing field (Dennery) tomorrow from as early as 9.00 a.m. when the Royal Saint Lucia Police Force, Sports Club, the Police Welfare Assaociation in collaboration with Police Week Committee stage one of its most talked about sporting event on its calendar for 2018, the 2nd Annual Randy Abbott Football Competion.
The one day tournament is in honour of PC 280 Randy Abbott who at the time was attached to the Special Service Unit (SSU). He was an avid football player who played in the Mabouya Valley Football League and also represented the RSLPF football team in various tournaments. Abbott met his untimely death as a result of a vehicular accident in August 2014 when the motor cycle he was riding collided with a mini bus in the south of the island.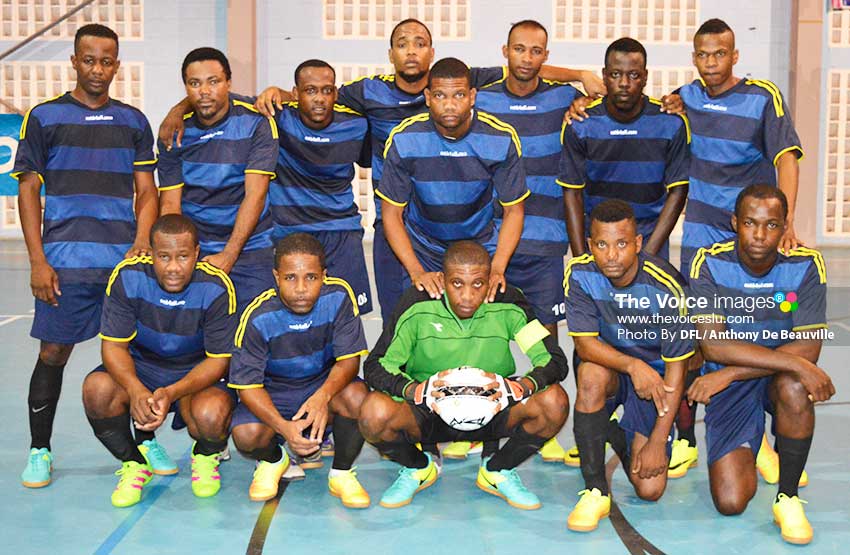 President of the Police Welfare Association (PWA) Stacin Chicot said," A total of fifteen teams have all showed their interest and eagerness to showcase the skills on the pitch including last year's inaugural champions, the Saint Lucia Air and Sea Port Authority".
The fourteen teams looking to dethrone last year's champions are – Impacs, Immigration, Super 8, Southern Division Ballers, SSU, CID, Guardsman, Gros Islet FC, Gros Islet FC 2, Customs and Excise, Saint Lucia Fire Service, Bordelais FC and Central Station FC.
Matches are of 20 minutes duration/10 minutes halves. Eight players per team and will take the format of Futsal, only to say it will be played on turf.
The weekend showpiece will kick off a long list of social activities organized by the RSLPF and will culminate with the popular Mr and Miss RSLPF/ awards on Sunday 2nd December as all law enforcement agencies will participate.
During that period of activities, August – December, the Police Welfare Association will also be making a contribution towards the Touch Run Special Olympics Law Enforcement. The LETR is a commitment from Law Enforcers to assist special needs children that are intellectually challenged. The RSLPF will promote LETR through funding and coaching.
The RSLPF has also teamed up with South Shoe Store just a stone throw away from its Headquarters on Bridge Street where they will be presenting five under privilege children with school shoes for this new academic school year scheduled to open on Monday 3rd September.
Chicot Said, "We also see this event as fostering great ties with the communities, increased morale in the RSLPF and to bring some form of sporting/recreation activities for members of the RSLPF".
The LETR is a worldwide recognized programme by law enforcement agencies and the RSLPF is no exception.
Meanwhile, the next major sporting event for the RSLPF is the netball festival in October and working behind the scene is PC Sanya Antoine and to bring the curtains down, will be the Mr and Miss RSLPF/ awards in December. More details on these two eye catching events will be in a subsequent edition of the VOICE.