A doctor's office is usually a gloomy and unmoving venue for despondent, ill persons — a place where persons from all walks of life gather for a diagnosis of their various ailments.
The literary doctor, Gandolph St. Clair, has prescribed a common medication for his patients: LAUGHTER.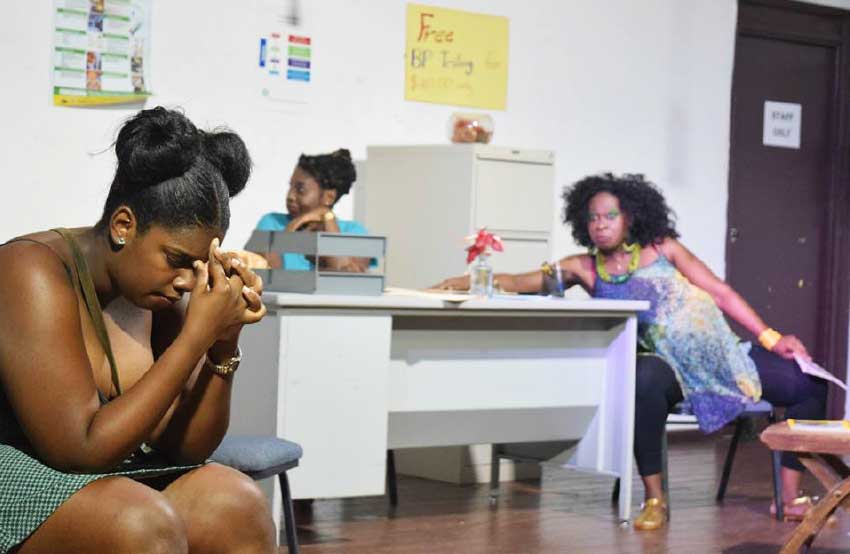 In this One-Act play, Gandolph has assembled a mixture of all social classes in a doctor's office.
It opens with 19-year-old Angie (Kazia James), a teenage receptionist filling in for the day at the office, but her duties seemingly going beyond professional with the handsome Dr. John Finchley (ShanikMayers).
Angie is also intrigued, yet sometimes annoyed, by the juicy gossip of the inquisitive and loquacious Mrs Bertram (Miranda Austin), a very flamboyantly pregnant woman in her mid-thirties, who comes for her regular check-up – and who is the go-to source for any information on anybody from the community, yet, ironically, ignorant of things close to home.
Meanwhile, 17-year-old Christine (Andricia Octave) has completed high school and like many other young people, blames all her failures and shortcomings on the ills of society.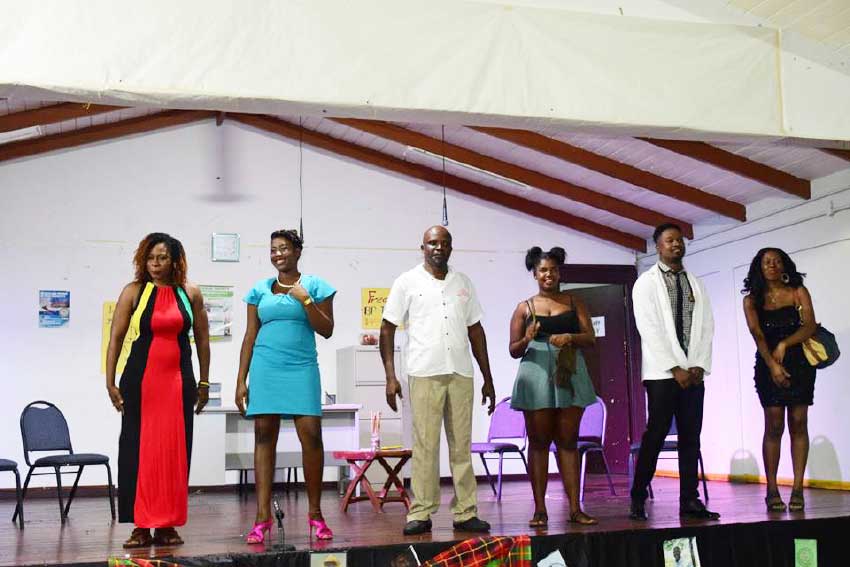 The seemingly healthy young lady comes to the office where there is coincidently but then, no vacancy. So, why is she there?
Mr Daniel (Anthony Martin), the police officer, makes his way down to the doctor's office as well.
He is all too familiar with the civil rights and by-laws for people and stands firmly for it.
The over-worked, industrious defender of Justice, however, is not so averse to bending the rules for personal benefit.
In comes the bag-totting, weary Esther (Kristina Daniel) – a very witty, sarcastic young lady in her early thirties. She does not have an appointment, nor cares to make one.
So, who is this woman and what does she want?