THE news is in that Manager of the Saint Lucia Stars Mohammad Khan resigned early Friday morning. Khan, who was largely responsible for drafting the current Saint Lucia Stars team, made the announcement after the Stars registered their 15th consecutive defeat.
Their string of defeats is dates back to their last game in 2016 to the one ball defeat at the hands of Trinbago Knight Riders on Thursday evening at the DSCG.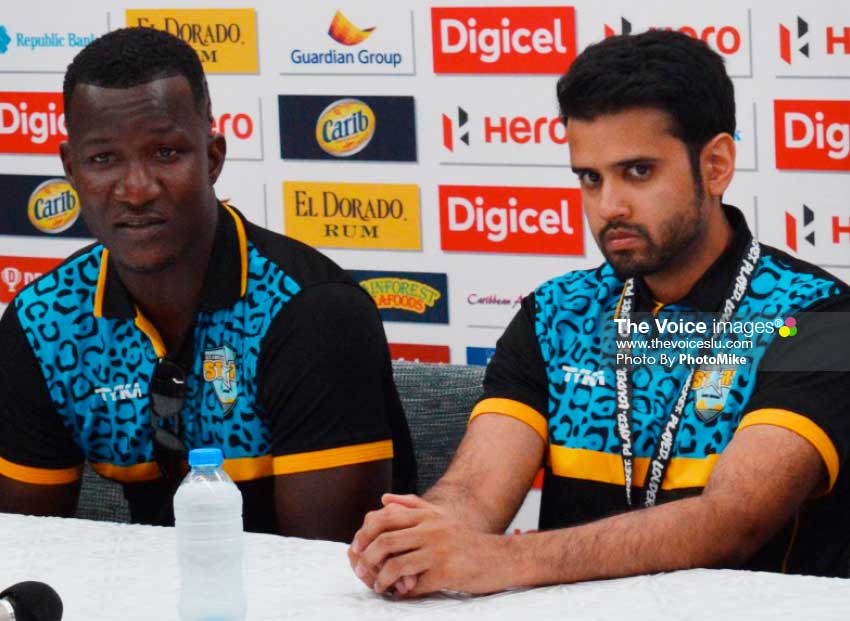 At pre-match press conference on Wednesday 15th held at the Harbor Club in Gros Islet, Khan remained enthusiastic about this year's team and believed that the Stars would bounce back at home.
To date, the opposite has happened. Stars have had three consecutive games where they were in a position to win but still remain the only team without a point in the tournament.
The following day, the most devastating defeat occurred at the home of Daren Sammy Cricket Ground where the Stars registered an impressive 212 for the loss of two wickets in their allotted 20 overs; but the effort of David Warner 72 not out, Rahkeem Cornwall 53 and Kieron Pollard 65 not out were all in vain as they still came out on the losing end.
Daren Bravo was the main batting destroyer for the TKR adding insult to an already wounded Stars team; he scored 32 runs off Kieron Pollard's final over, an over that he hit his compatriot out of the DSCG five times and for the third umpire to keep on running onto the playing surface with a box of replacement balls.
Speculation is rife that the now former Manager may have been at odds with the franchise owner on a number of key issues.
It must be noted also that at Wednesday evening pre match press conference, it was Mohammed Khan and Andre Fletcher at the head table, then came Daren Sammy, replacing Andre Fletcher just minutes before the start. There was no Kieron Pollard to take in the questions as captain.
In 2017, the franchise decided to move away from Daren Sammy as captain; Sammy was then replaced by Shane Watson but the Stars woes remained the same, indicating that when a team is not winning something has to change.
Khan's resignation may be the first of many moves to come, as the Stars continue to seek some form of success, hopefully.
Their next scheduled game is against Saint Kitts and Nevis Patriots on Tuesday 21st August from 6.00 p.m.
So the big question amongst cricket fans especially Saint Lucians is, will there be a Saint Lucia Stars team come 2019? All is left to be seen.