GRENADA captured their seventh consecutive Windward Islands School Games title following the completion of the 2018 WinlottInc/Canadian Bank Note (CBN) held in Saint Lucia.
The Spice Isle ended the week-long championship with 33 points; six points clear of second place finishers Saint Vincent and the Grenadines and Saint Lucia on 27 points each (tie), while the Commonwealth of Dominica came in third with 25 points.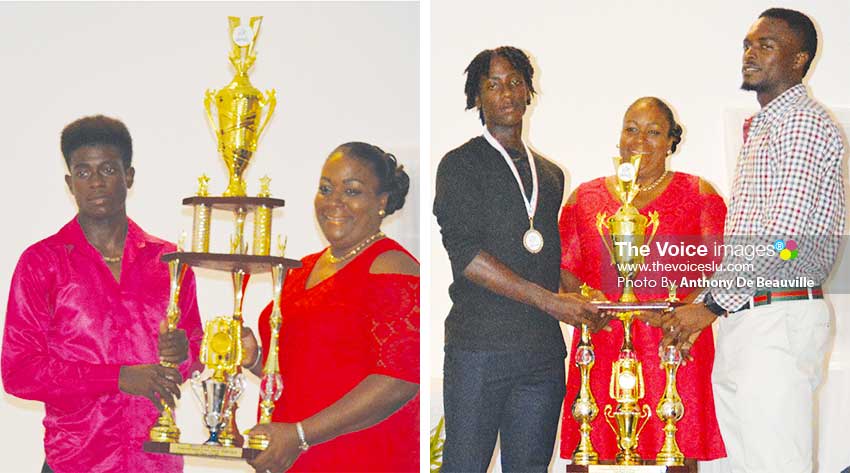 In addressing the athletes, team officials, specially invited guests and the media,in a jam- packed Bonganvillia at the Coconut Bay Resort and Spa, Deputy Permanent Secretary in the Department of Youth Development and Sports, Liota Charlemange – Mason said, "We are thankful that you have provided us with some very exciting moments. Those of you who were not so victorious on this occasion, should not be disappointed but should analyze your performances and set out on a further mission. You need to remember that the winner is not twice as much better as the runner up; perhaps it may just be a fraction of a fraction difference".
Mason also had some words of encouragement for the athletes, "It is my hope each of you will continue to strive for excellence in the discipline in which you have already displayed a great deal of promise".
Of the sporting discipline contested, the Grenadians won Track and Field, football, and male basketball.
They also placed second in netball, third in female basketball, third in male volleyball and fourth in female volleyball).
Saint Lucia won netball, second in male and female volleyball, second in female basketball, third in track and field, fourth in male basketball and football.
Saint Vincent and the Grenadines came in first in male volleyball, second in track and field, male basketball and football, third in female volleyball, fourth in female basketball and netball.
The Commonwealth of Dominica captured the male basketball and female volleyball, third in male basketball, football, netball, fourth in track and field, and male volleyball.
Team Saint Lucia MVP awards went to – Mai George (female basketball), Jean Pierre Frederick (male basketball), Morgan Williams (football), Bernet Joseph (netball), Kate Gaillard (female volleyball), Levi Leonce (male volleyball).
Kimani Alphonse (athletics) captured the VictrixLudorum award winning two gold medals.
The coaches award – Albert Joseph (track and field/Grenada), Yehudi John (female basketball/ Dominica), Anthony Benjamin (male basketball/ Grenada), Jake Rennie (football/ Grenada), Shem Maxwell (netball/ Saint Lucia), David Toussaint (male volleyball/ Dominica) and Daryl Franklyn (male volleyball/Saint Vincent and the Grenadines).
In matches played on the final day of competition, the football game between Grenada and host Saint Lucia had to be abandoned with 3 minutes left into injury time with Grenada leading 2 -1 when a brawl broke out between the players. The goal scorers for Grenada Rickel Charles 8th and Leon Braveboy 57th minute. Saint Lucia lone goal was scored by Bryant Polius in the 47th minute.
Five players were issued red cards by Referee Andrew Phillip, Grenada – Dishon Alexander and Khyle Gibson; Saint Lucia's Chardam Seraphina, Ed Fred and Gabriel Biscette all in the 80th minute.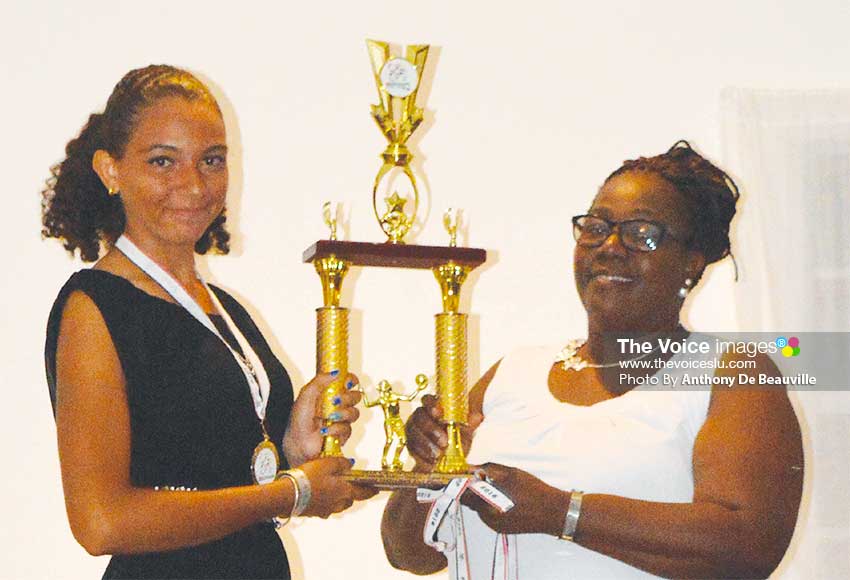 On Saturday, in male basketball, Saint Vincent and the Grenadines defeated Saint Lucia 72-63. For SVG, Shad Thomas 24 points, 15 rebounds, Nicholas Lewis 22 points, 4 rebounds, Kirsty Bailey 12 points, 3 rebounds.
For Saint Lucia, Jean Pierre Frederick 22 points, 22 rebounds and Kivani Emile 13 points.
In netball, host Saint Lucia defeated Saint Vincent and the Grenadines 30-21, quarter scores – 7-0, 16-9, 20-12, 30-21.
For Saint Lucia, Dasha Eugene scored 6 from 14 attempts; Megan Nestor netted 24 from 34 attempts. For Saint Vincent and the Grenadines, Zamisha Miles 6 from 8 attempts, Kristian Christopher scored 11 from 17 attempts and Chaunte Williams netted 4 from 7 attempts.
The 2019 edition of the Games will be held in the Commonwealth of Dominica.