FOUR people of La Ressource, Vieux Fort, are now homeless after their homes were reduced to rubble by a raging fire a week ago.
Residents say they were only able to salvage a few items from one of the two houses as the fire quickly consumed the two structures, one partly wooden and wall and the other completely wooden.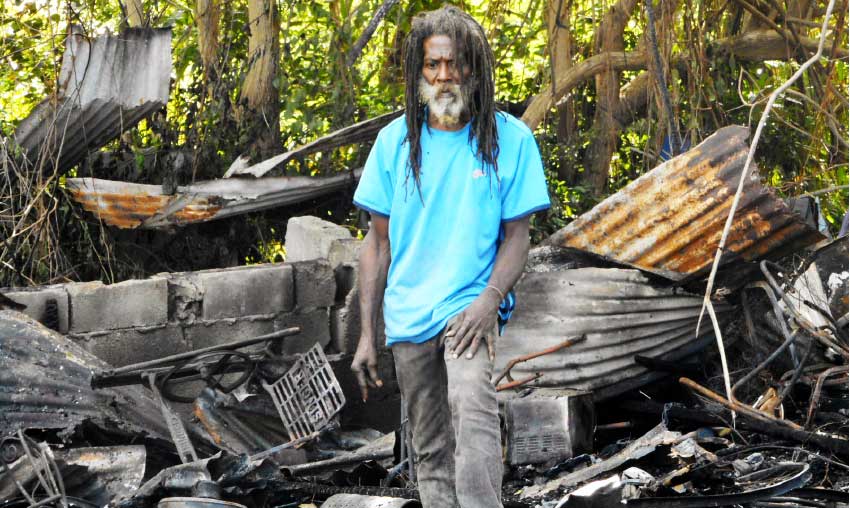 Fire officers attached to the Vieux Fort Fire Station were immediately summoned to the scene last Tuesday, but by the time they arrived the houses were already consumed by the fire.
According to the Officer in Charge of the Southern Division, Ronald Pelius, the cause of the fire is unknown and investigation into its cause is ongoing.
He said three fire appliances were summoned to the scene, but when they arrived there the houses were completely destroyed and they were only left to do the mopping-up.
Luke Celestin, the owner of the house where the fire started, said he has no idea what may have caused the fire.
Celestin said at the time of the blaze, he was in Augier "doing a job" and was informed of the fire by an aunt. He said he quickly left the job and returned home to find both houses destroyed.
Celestine said a few years ago, his house almost got destroyed by fire, but it was saved by fire officers.
A few weeks ago, the owner of the other house lost her daughter in vehicular accident in Vieux Fort.