PRESS RELEASE – POPULATION ageing in the Caribbean is real and imminent.
Ageing is a global trend caused by both fallen infertility rates and increased life expectancy.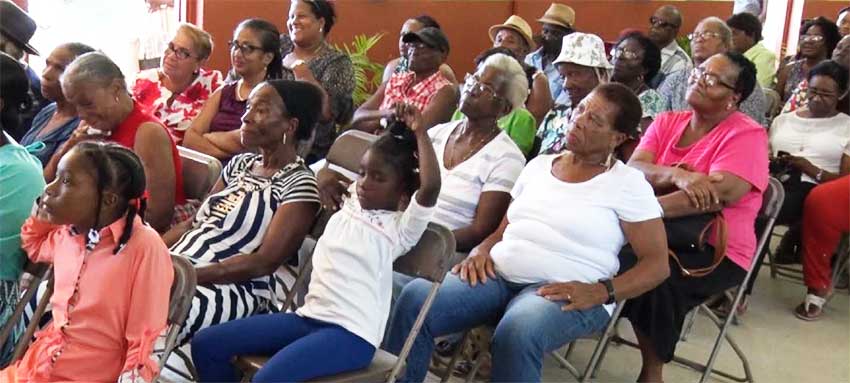 Therefore, in adopting effective social development goals which seek to realize the human rights of all, the Ministry of Equity, Social Justice, Empowerment, Youth Development, Sports Culture and Local Government launched a new programme aimed at empowering senior citizens.
The programme was launched on Sunday July 22nd, 2018 at the Desruisseaux Human Resource Centre.
The programme which encompasses an Adult Day Care Service will also be used as a platform where senior citizens educate the younger generation by handing down knowledge acquired over the years.
Deputy Director in the Ministry of Equity and Social Justice Ms. Tanzia Toussaint said that this new initiative is welcomed as an enhancement to the Social Protection Empowerment Service that the welfare department provides.
"The Remodelling Ageing Societal Programme is an expansion of the service that the Welfare Unit provides to public assistant clients. The programme will recognize the elderly and make their contribution more appreciated. It also would give the elderly a platform to portray their talent.
"I think that the programme will help complement the cash transfer programme used by senior citizens."
Over the next 20 years the number of persons aged 65 and over in the Caribbean will double. Therefore in Saint Lucia there is an urgent need to strengthen social protection against the risks associated with ageing for example loss of income, ill health, disability, loss of independence, isolation and abuse.
Prime Minister of Saint Lucia and parliamentary representative for Micoud South Allen Chastanet stated that it is the goal of the Saint Lucian Government to decentralize elderly care.
"This is just the beginning of what we want to be able to do. The Government of Saint Lucia is looking to decentralize elderly care. It is our goal to have Adult Centres throughout Saint Lucia, in close proximity to families.
"Both parents cannot always remain home making it very difficult to care for their elderly. The centres will be used as therapeutic centres for senior citizens.
"The government of Saint Lucia is committed to assisting the elderly. Furthermore we are grateful for their contribution to the development of Saint Lucia. They will not be forgotten."
The Remodelling Ageing Societal Programme will explore creative means of promoting sustainable development and create inclusive job opportunities thereby reducing on the poverty situation in Saint Lucia. (MOST)