INVEST Saint Lucia, the Chamber of Commerce, Industry and Agriculture, and two local startups have just returned from a global pitching competition for Start-Ups and Entrepreneurs. The Global Meet Up-2018, an event hosted by the Dutch Get in the Ring founders, took place in Cascais Portugal, from May 30th to June 1st.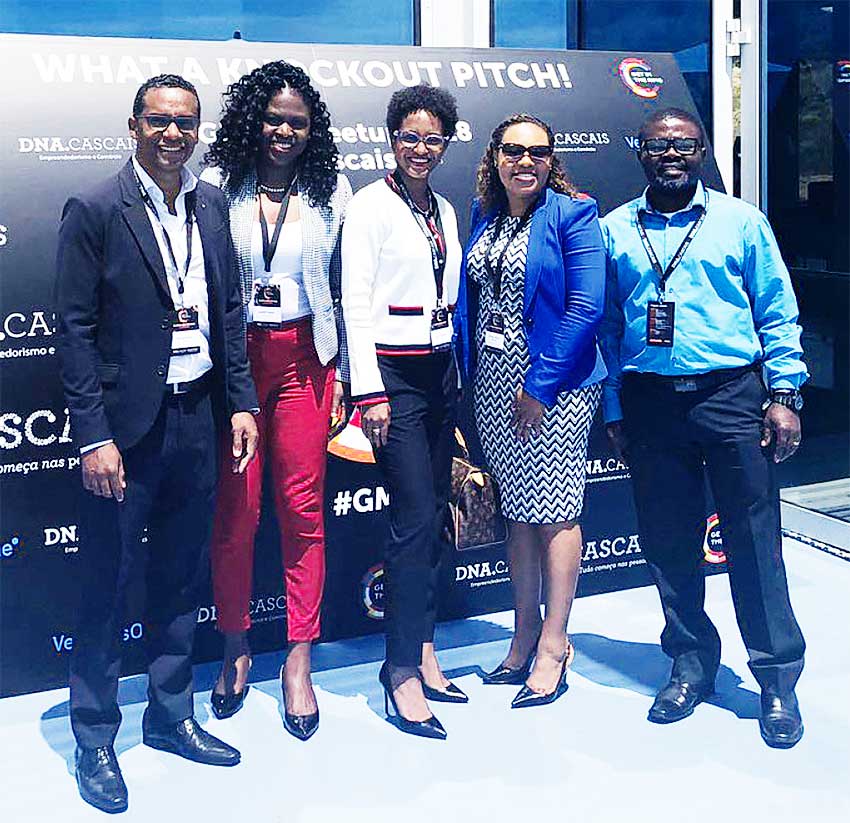 The three-day event brought together 150 selected startups from all over the world, with a special invite to innovation professionals, government officials and investors. The goal of the Global Meet Up, now in its seventh installment, is to collaborate on a global scale in supporting the growth of startups through invaluable exposure including start-up and investor meetings, thereby unlocking business opportunities.
The local leg of the Get in the Ring competition, one of the activities of Global Entrepreneurship Week 2017 was held in March 2018, where Saint Lucian startups got the opportunity to test the viability of their innovative ideas or businesses. Mr. Patrick Eze of EZE Green Energy Company, producer of biofuel and dishwashing liquid from waste oil emerged victorious. Ms. ZainaPamphile, runner up and COO of Eco Carib, a green energy company, was selected as a wild card entrant to the global competition. Both participants and the Chamber of Commerce representative, Ms. Agnella Joseph, were sponsored by the Get in the Ring Foundation.
For Invest Saint Lucia, recognising the importance of nurturing the entrepreneurship ecosystem, and with its own current campaign on the feasibility and development of a proposed Incubator Programme, to assist micro and small businesses as vital linchpins of economic sustainability, this event presented a valuable opportunity to make meaningful connections with an array of professionals working in the entrepreneurship space.
Invest Saint Lucia was represented by Deputy Chairman, Mr. Jodi Boodhoo and Mrs. Natasha Edwin-Walcott, Manager for Research, Policy Advocacy and Communications.