THE Inaugural Saint Lucia Channel Swim Event is quickly approaching. The three days of Open-Water activities will take place in the pristine blue waters of Saint Lucia!
As mentioned during the official press launch in May, Open-Water and Channel swimming are niche sports tourism avenues which Minister of Tourism Dominic Fedee agrees should be supported in Saint Lucia.
According to one of the organizers, Sue Dyson, the event will start on Friday, July 6th with an Open Water Clinic facilitated by Philip Rush.
Rush, a leading Open Water World expert who still holds the record for the fastest time swimming the English Channel on three consecutive occasions, will facilitate a morning and an afternoon session for various participants.
Rush is being accommodated by Cap Maison.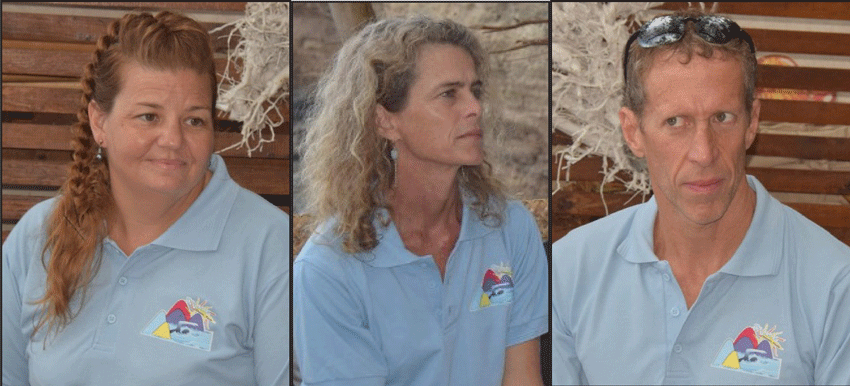 The clinic will take place at Reduit Beach (in front of Saint Lucia Yacht Club) and sessions will include details regarding water safety, feeding on longer swims, stroke and technique, cross training, training in warm conditions, and pool versus sea.
Dyson said, "The activities will continue on Saturday 7th with a solo attempt by Nathaniel Waring to swim from Smuggler's Cove in Saint Lucia to Sainte Anne in Martinique.
This will mark the second attempt for 2018 and what officials hope would spur a growth in making the Saint Lucia Channel the new "must swim" channel in the world.
"With escort by the Police Marine Unit, the organizers will provide support and tracking while on board the Cap Maison 1 – a boat specifically designated for the event. This event will commence at 5.00 a.m. and they are expecting for Waring to swim to Martinique in 10-12 hours," Dyson noted.
The event is co-hosted by Sea Jays Swim Club and the Saint Lucia Channel Swim organizers have set Sunday, July 8th as the day for the "races".
The 1Km, 3Km, and 5Km events are open to the public and will take place at Reduit Beach.
Registrations will be accepted June 30th-July 1st at the Rodney Heights Aquatic Centre during the Karen Beaubrun Memorial Swim Meet, as well as during the open-water clinic on Friday 6th.
With regional participants from Guadeloupe, Martinique and Saint Vincent and the Grenadines, both Sea Jays executive and the organizers of the Saint Lucia Channel Swim expect this event will grow year after year.
The culmination of the open-water activities will include a Charity Relay swim, Beach BBQ, and Closing Award Ceremony.
The Beach BBQ and Closing Ceremony will be held at Saint Lucia Yacht Club to allow both the participants and public to socialize and enjoy food and fun.
The Charity Relay swim will feature several media personalities, including Christian Wayne and Terry Finisterre, national swimmers, as well as national coaches and sponsors of the 3-day event.