SUNDAY June 24th was the final Monster Energy motocross race in Vieux-Fort.
All classes ran three motos, with Alpha Burt riding bike #332 placing first in the pee-wee class and Jah-Mallen Alcindor riding bike #100 holding on to the first place position in class 'B'.
As predicted, the hype and excitement was very much alive in class 'B'.
In the first moto, Antonio Maynard riding bike #85 placed first with Jah-Mallen Alcindor hot on his rear fender in second place.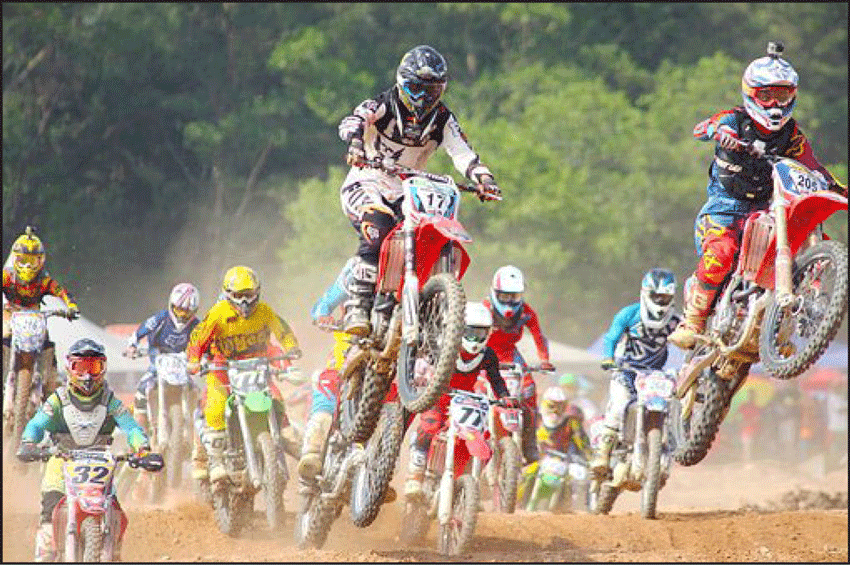 The jury is still out as to what transformed Jah-Mallen, cause in the other two motos he made his authority and dominance known — that the checkered flag belongs to him. He rode with a controlled rage and hunger, executing the jumps, hurdles and corners as if to say "I'm the champ".
In class 'A', Kevin Elcock riding bike #4, made light of winning even when he was made to start about seven (7) seconds after the other 'A' class riders had left the starting blocks. His skill level and speed was unmatched. Oswald Simon riding bike #44 who is currently in first place with points standing in class 'A', had bike issues. He however managed to ride the second moto and placed first.
A huge thank you must go out to sponsors, KFC, Come to Me, The Ice Factory, EMT Life Savers, The Star, The Voice, The Mirror, Radio Caribbean Int, Kelo's Trucking, Peter & Company, CPJ, Just Tyres, Jn Marie & Sons Ltd, WLBL, Sol, Monster/Blue Waters, Financial Centre Co-operation and Lazarus Funeral Home/Green Hornet, who made the final Monster Energy Motocross race in Vieux-Fort the success it was.
The next race is in Cul-de-Sac on July 29th, after which the 'supermoto' season starts.