An Author and Ambassador, Entrepreneur and Youth Leader, the First St. Lucian Commonwealth Essay Competition Judge is most busy at finding opportunities out there for young Saint Lucians looking to broaden their horizons and extend their talents beyond shores and borders.
MICHELLE Samuel is a young local author and entrepreneur who doesn't want to just sit idly by and enjoy the fruits of her successes in life thus far, but instead wants, as much as possible, to not only spread the wealth, but also to help St. Lucians, especially the young and the marginalized, take advantage of the many opportunities out there.
An Ambassador and Founder of an entity committed to seeking and sharing opportunities for young Saint Lucians the world over, Michelle's story is one-of-a-kind, the type worth sharing, if only for its sheer vision and already flowering action.
SLUDTERA
Ms Samuel has been given many opportunities in life — from being touted early on as a future writer to entering the entrepreneurial world and enjoying a great measure of success — and those experiences have inspired her to seek, find and provide similar opportunities for others of her generational ilk.
"Whenever an opportunity comes up that involves young persons in entrepreneurship, education and writing, I naturally just gravitate towards it," she says.
Recently the young entrepreneur launched the company SLUDTERA. Per the website description, it is a "business-led, non-profit organization with a mission to address unemployment in St. Lucia through Education, Training and Entrepreneurship." [From the website sludtera.wordpress.com]
The company's "primary focus is on youth and marginalized individuals".
As its founder has made clear, "The projects I do are aimed at addressing unemployment in St. Lucia, particularly among the youth and marginalized individuals (persons with disabilities, stay-at-home moms, ex-offenders, retired persons, students, etc."
Queen's Commonwealth Essay Competition
The author also spoke about the 2018 Queen's Commonwealth Essay Competition and how she felt being selected as a judge in such a prestigious competition.
"There was a call for applications to serve as a judge for the 2018 Commonwealth Essay Competition. I applied for the position and out of the thousands that were selected, 114 judges were chosen and I was one of them."
As for the competition, Ms Samuel stated, "We are in the process of selecting those submissions and sorting them out and the judging actually commenced on June 15."
She admits she was "actually really looking forward to it."
Her reaction to the news that she had been selected as a judge for such a huge international competition? "I'm still in shock, to be honest with you, because I almost was not expecting to get selected out of so many people out there. So, when I read the profiles of the judges who were selected, these were persons who had degrees and who had been teaching for quite a number of years, so they had experience in this."
YLAI
Ms Samuel also shared her experience of being selected as an Ambassador of the Young Leaders of the Americas Initiative (YLAI):
"Last year (from October 3rd to November 8th) I participated in the Young Leaders of the Americas Initiative; YLAI is a new initiative funded by the US Department of State and it actually supports young entrepreneurs to build connections and linkages with counterparts. I participated in this programme…and [along with] Ms Sacha Harris, represented St. Lucia.
"Then, last February, Sacha and I were appointed as Ambassadors for the YLAI Programme for St. Lucia, to recruit persons for the Programme. So, our basic role is to educate them about the Programme and get them ready for this year's stint."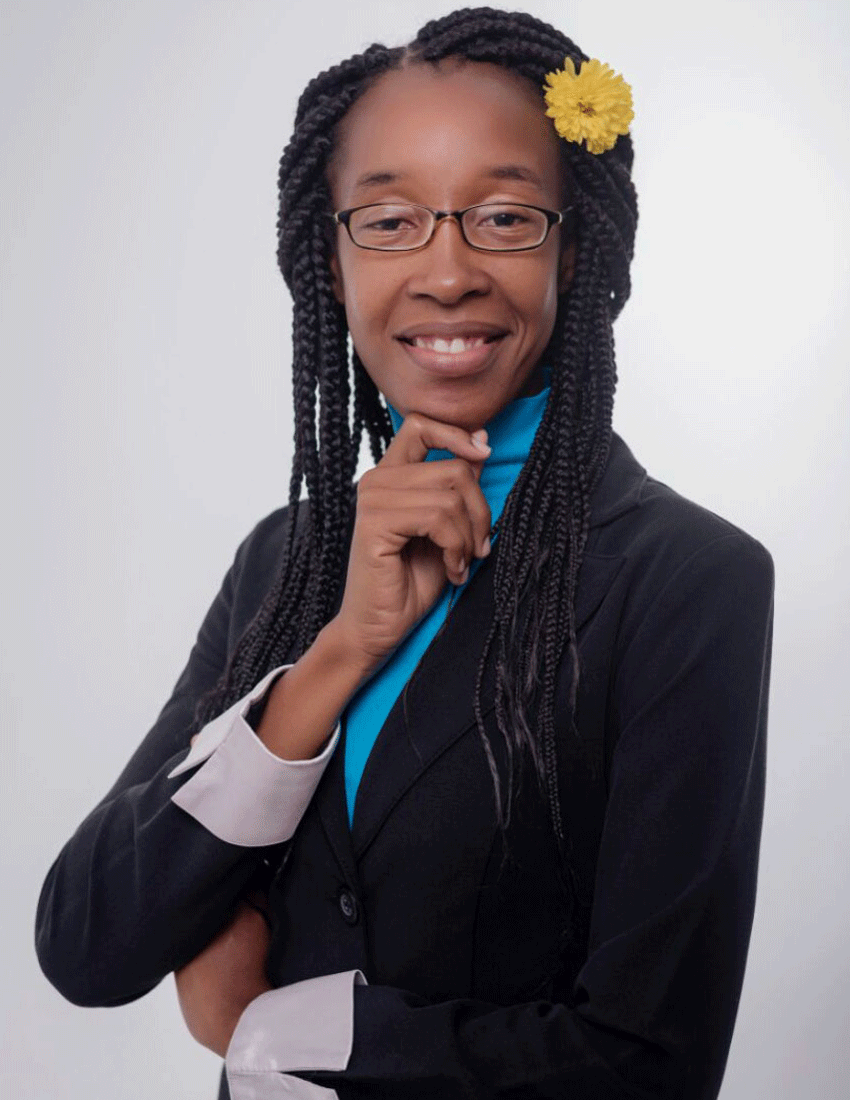 What Opportunities Are Out There?
Apart from the 2018 Queen's Commonwealth Essay Competition and the YLAI Programme, Ms Samuel was also keen to let St. Lucians know about "other opportunities out there for employment, entrepreneurship and education."
She elaborated on the USAID Young Women Transform Competition, which she described as "an open application grant…to empower women in the communities and countries."
The winners of this grant "opened for persons with creative initiatives" will get $35,000 and "We should know soon who will win…"
Ms Samuel also spoke about Startup Huddle St. Lucia, which she described as "an educational programme geared towards entrepreneurs, young entrepreneurs with business ventures and social enterprises."
The local entrepreneur is the Head Organiser of this event in St. Lucia and works alongside Assistant Team Lead Sean Leon, who is also her colleague at SLUDTERA. It's due for launching later this year in November and for it, she "officially signed the Memorandum of Understanding with the Global Entrepreneurship Network (GEN) two weeks ago."
GEN oversees Startup Huddle all over the world and Ms Samuel described it as "a free, monthly program designed to educate, engage and connect entrepreneurs." [genglobal.org]
The programme's launch in St. Lucia is unprecedented and historic, given that it "is the first island country in the Western Hemisphere to launch and host Startup Huddle." [startuphuddlestlucia.wordpress.com]
The local author and entrepreneur teased a bit about another entrepreneurial project she's working on, about which she only said; "I cannot reveal too much information cause it's in its final stage"
She also said that it's a project that she's "working on with a St. Lucian-born entrepreneur who's US-based and very well-known and will be visiting us in July. The most she was prepared to say was that it's "a project geared towards young students aged 13 to 17 and in secondary school."
Careful not to reveal the name of neither project nor partner, Samuel promised, however, that "Persons will get to know what this project is in the coming weeks…" Until then, watch this space — as they say…
Samuel insisted that all the linkages that she's built over the years are not for personal aggrandisement, but will be used to assist those in need in St. Lucia.
She said: "I want people to understand that the connections I've made and will continue