THE final two matches in the preliminary round of the Saint Lucia National Cricket Association sponsored Sandals Under-19 Cricket Cup will be played this weekend at two venues.
Today at the Mindoo Phillip Park from 10.00am South Castries will take on rivals Central Castries in a must win situation for both teams.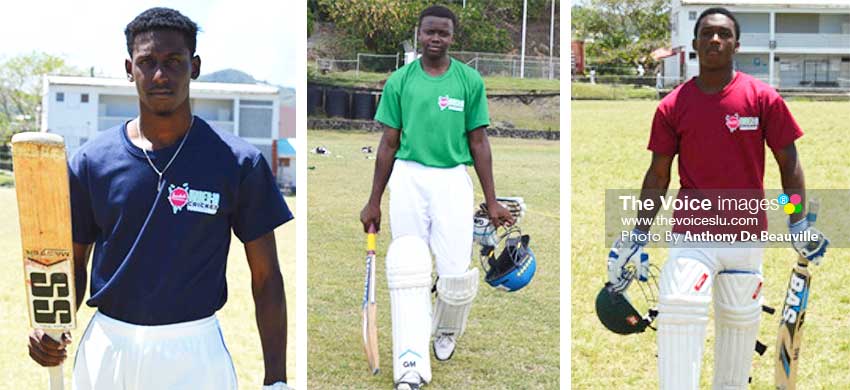 The two teams are currently locked on three points each.
What makes this encounter very interesting is a win for either team will land the winner on 6 points. However, Central Castries has one game in hand; if they lose to South Castries today and win their final game on Sunday it will be left to the statisticians, as the net run rate will come into play as both teams will be on six points.
Tomorrow, Central Castries will play their second game versus Anse La Raye at the Gros Islet playing field.
Anse la Raye has not won a game in the tournament.
According to a team official from Anse la Raye, who did not want his name mentioned. "We don't have a playing field for the boys to practice; we do all our training on the court opposite the Anse la Raye Police Station. We have asked our Preliminary Representative for Anse la Raye/Canaries for assistance but nothing has been forthcoming. Oh, I will send this, I will send that. All we get is lips service."
"The boys are trying their best; I am also trying my best to keep them together as a unit, there is a lot of talent on this team." The team official said.
He continued," Despite not winning a game we intend to give our final game a good shot and hopefully we look to end on a positive note."
The competition moves into the quarterfinal stage next weekend.
The points standings to date: Group A- Gros Islet top with 12 point, 2nd place Babonneau on 6 points, Central Castries with 3 points and South Castries on 3 points and Anse La Raye at the seller position 0 points.
Group B – Choiseul top with 12 points, 2nd place Soufriere on 9 points, 3rd Mon Repos with 6 points, 4th Vieux Fort on 3 points and Mabouya Valley 0 points.