I HAVE noticed a series of articles that have popped up on my feed recently from Caribbean News Now, written by Mr. Melanius Alphonse and directed toward Sandals Resorts International and its owner Gordon 'Butch' Stewart.
I find this intriguing because I live in Trinidad and Tobago and we are on the cusp of Sandals bringing its brand to this island.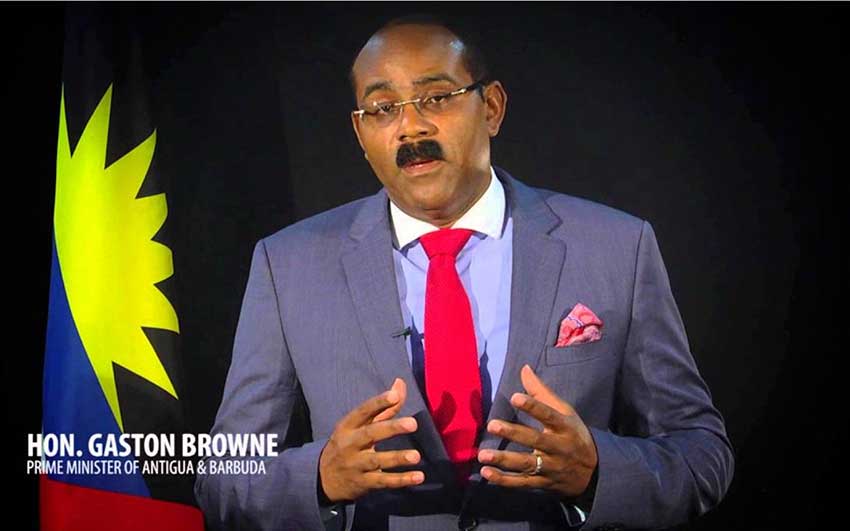 Mr. Alphonse has clearly adopted an anti-Sandals stand, or maybe anti-all inclusive. In any event, it is Sandals that he has set his sights on.
I have listened to his arguments and while some have merit and need to be examined much more closely, I am very much put off by what appears to be a biased or one-sided approach to the debate, which, as a reader, leaves me feeling 'mis-informed' rather than informed.
Aside from Antigua, where Gaston Browne has had a very public spat with Sandals, I can find no other government sharing a similar experience.
Mr. Alphonse has singled out Saint Lucia's Allen Chastanet (I suppose because Chastanet has a history with the Sandals Chairman, having worked for Air Jamaica). However, he does not mention that Grenada's Dr. Keith Mitchell, Barbados' Freundel Stuart, Jamaica's Andrew Holness, The Bahamas' Hubert Miniss and before him Perry Christie, as well as Turks and Caicos Premier Sharlene Robinson — all seem to share positive relationships with Sandals.
The math does not add up, Mr. Alphonse.
Furthermore, this debate has allowed me to look at this 'all-inclusive' concept and the truth is that it is impossible for a resort like Sandals to exist in a community and not have spin-off benefits.
I have had the opportunity of interacting with former Chairman of the Tobago Chamber of Commerce Demi John Cruickshank, as well as Head of the Hotel Association in Tobago Chris James, who have both said Sandals coming to Tobago would be a blessing. They say not only will it increase airlift, but many taxi drivers, many farmers and many of their own members who provide items for purchase already see the resort being the engine that is needed.
Now, these are the people in the kitchen and they are [the ones] feeling the heat. More than that, they are the ones who Sandals is supposed to be 'competing' against – yet, here they are 'batting for Butch', so to speak.
What I found most enlightening, however, was the most recent edition of the Business Focus magazine.
Business Focus is a well-respected journal and I know its Publisher Lokesh Singh as a man in the business for many years. This year, Sandals is apparently celebrating 25 years in the very same Saint Lucia and I may be a layman, but off the cuff, any investor with that track record cannot be as devilish as Mr. Alphonse's articles seem intent on making them out to be.
However, I was able to glean some of what Sandals contributes and the 'linkages' is the word that is used, that it develops — and I must say it is simply unfair and a bit unrealistic that someone can accuse the company of not contributing to the economies where it exists.
Business Focus revealed that in Saint Lucia alone, the company contributes over US$75 million a year to the public purse. That is over EC $200 million a year — and that is not something to be scoffed at. Here's how the breakdown went as published:
"In 2017 Sandals in Saint Lucia contributed over US$24 million toward the public purse through duties, taxes, statutory payments to Government as well as payments to utilities such as Lucelec, WASCO and the telephone companies.
Over that same period Sandals contributed over US$27 million to payroll, pension, medical and other benefits for its team members in St. Lucia.
In addition to this US$17 million was spent on local suppliers, US$4 million on tour operators, US$2 million on taxis and transfers and nearly US$1 million on entertainment.
The number of job opportunities alone will rise to approximately 2,300 with the new resort and will increase Sandals' room stock on the island from 800 to over 1,100."
I don't know about you, but I think Tobago can use that sort of expenditure right now.
In fact, during a recent interview, Adam Stewart, the company's CEO and Deputy Chairman, indicated that the injection into Tobago would be in the region of US$80 million a year (or over TT$500 million). That is a major injection by any company, not to mention the jobs that will be generated.
I am not sure of the economic contribution Sandals makes in the other islands, but it has to be significant. However, here's the real deal-maker for me: In the same edition of Business Focus (which I suggest you try to get, it's the March/April edition) it talks about Sandals' work as a Corporate Citizen through its Sandals Foundation.
I must say I was not prepared to see that since 2009 the company has invested US$50 million in community projects in the regions where it operates. It's difficult for me to believe that a company that makes that kind of investment in schools, sports, the environment etc. is such a bad and evil entity as it is being made out to be.
At the end of the day Sandals has spent over 36 years in Jamaica, 25 years in Antigua and Saint Lucia and employs 14,000 people according to the figures given. Any company with that sort of impact is bound to become a political target. And I am thinking more and more that the criticisms we are seeing have a more politically-fueled agenda than a sincere one.
The one issue I do think needs to be addressed is that any arrangement with an investor needs to be standardized and be applied to all stakeholders in the sector, creating a level playing field.
Look, it is a free world and people are free to express their views, however we must also be a discerning public and examine, rather than swallow, all that is printed as 'news'.
I understand that Sandals is a business, which means Butch Stewart is out to make money – as any other businessman. However, I think Sandals will be good for Tobago because this whole 'all-inclusive' thing is clearly misunderstood.
Just apply some common sense: even Adam Stewart admitted that the more guests leave the property and go out into the community to eat and recreate, the less pressure it puts on the resort. Which means, it is in Sandals' interest to get people out to local restaurants, shops etc. using local taxi drivers and tour operators – so in the end everyone will stand to benefit.(by Angus Jones, Trinidad & Tobago)