NOELINA St. Ange comes from Barre St. Joseph – a small community in South Castries, Saint Lucia; but that never stopped her from dreaming big.
Ever since she was a little girl, she says, she always liked to doodle, which later on in life turned into actual drawings.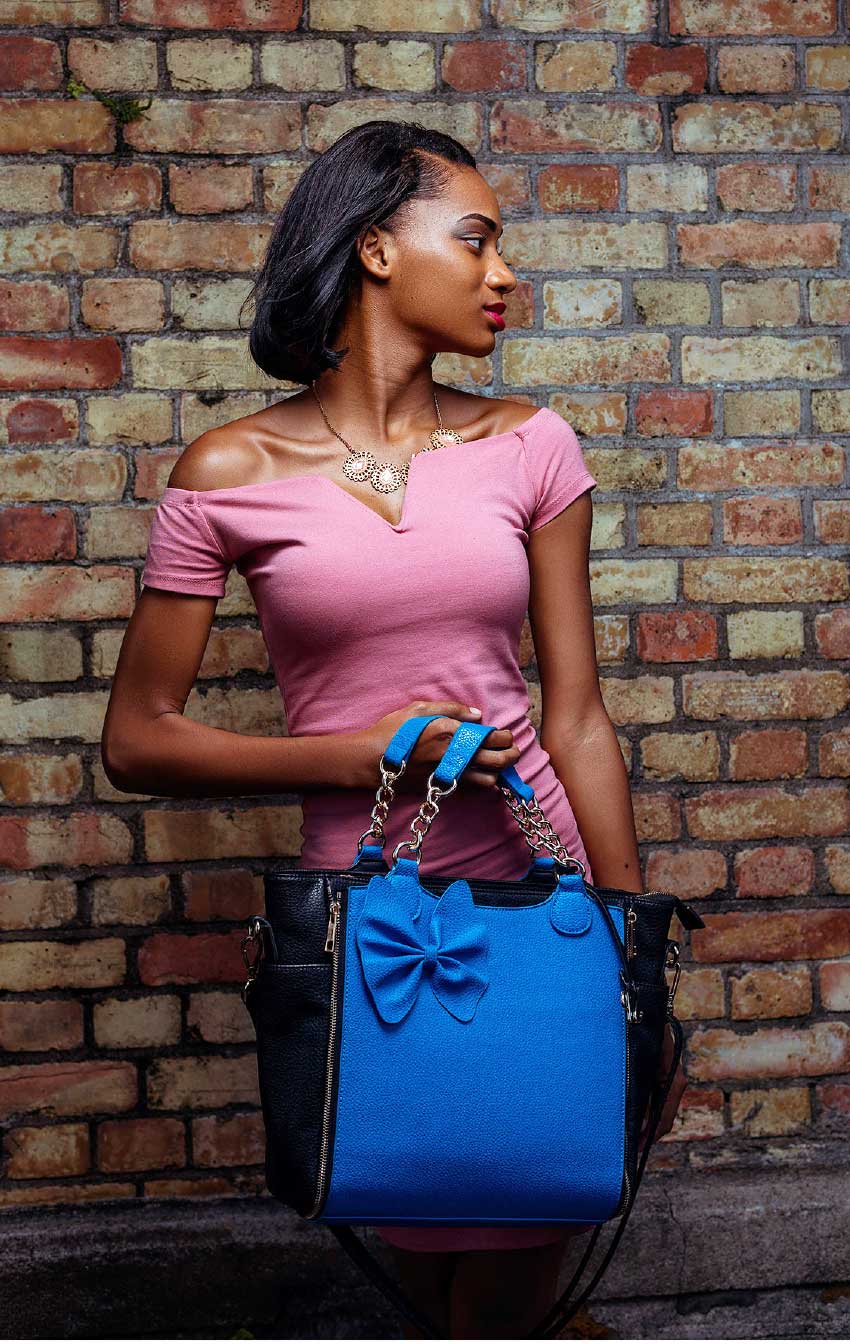 "I always knew that I wanted to be involved in the creative sector and someday have my own business," she says matter-of-factly.
Upon her graduation from the Castries Comprehensive Secondary School in 2008, she received the prize in the subject area of clothing and textile.
And in 2013 and 2014 she participated in the Courts Fashionista competition placing third the first year – emphasizing where her interest lies.
Today, the employee of the Ministry of Agriculture is watching one of her dreams unfold, even though she says it is still very tough making it happen.
Noelina is the designer behind 'TifiZouk', which is a 3-in-one interchangeable hand bag product.
This invention of the young Saint Lucian is a revolutionary product that allows one to change bags in seconds.
The budding entrepreneur says she first came up with the idea for the interchangeable handbags in 2015 and presented a business plan to the Creative Industries Ministry here for grant funding.
"The business plan was approved, but for whatever reason I never got the funding," she revealed.
Undeterred, she pursued her idea through the Small Enterprise Development Unit (SEDU), which pointed her in the right direction.
"At first I had my eyes set on finding a manufacturer in China, but I was told since Saint Lucia had diplomatic ties with Taiwan, I should channel my idea there, which I did," Noelina explains.
She then made contact with the trade company in Taiwan "Taitra" which has been involved in the Saint Lucia/Taiwan trade shows here over the years.
Her next step was getting through to Saint Lucia's Ambassador in Taiwan, Mr. Hubert Emmanuel, who coincidentally at the time was planning a trade mission with the Ministry of Commerce in Saint Lucia to Taiwan.
As fate would have it, Noelina was invited to be part of that delegation to Taiwan in 2017.
While in Taiwan, she met with several manufacturers before settling for one who would develop a prototype for the interchangeable bags.
"Once that was done the next step was working on an initial minimum order of 500 bags, which I had to find an investor for," Noelina says.
Once Noelina got back home, she immediately put her shoulders to the wheel. And with little to no resources for marketing, she took to Facebook to promote the brand 'TifiZouk', which she says was warmly embraced by many Saint Lucians.
Next was the Saint Lucia/Taiwan trade show in November 2017 and the response to the interchangeable bags was overwhelming. The reviews were all positive.
But what's in a name anyway? Why 'TifiZouk'.
"I wanted something catchy and so I recalled as a child my grandfather whose name was Zouk, calling me 'TifiZouk' (meaning Zouk's little girl). For me, the name is both exotic and exquisite, with the word Zouk also referring to indigenous French Caribbean rhythms," Noelina divulged.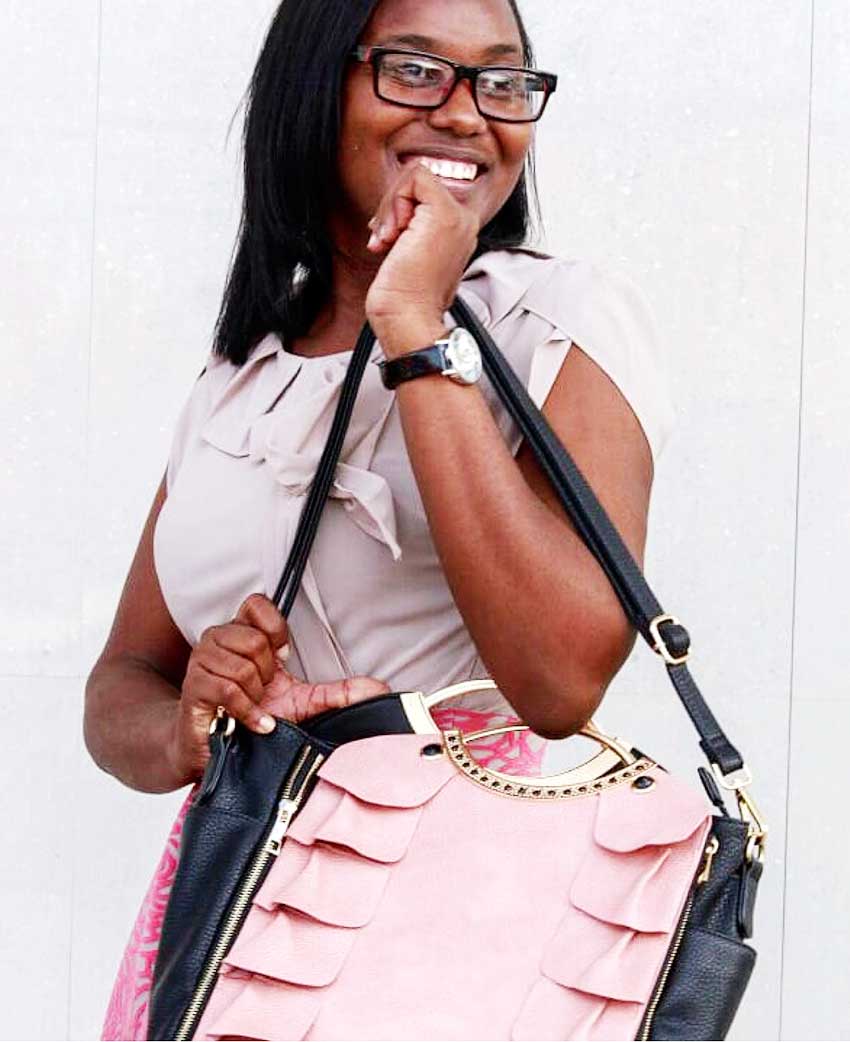 The road to where she is today has not been an easy one.
"I am still pursuing start-up funding for marketing and inventory as well as to someday have paid staff, since right now I am doing this all on my own and with a full time job it is extremely difficult," Noelina confesses.
"However, I am hopeful that at least one of the major agencies here that I have approached will come through for me," she says.
So far, things have started looking up for her in 2018.
After months of negotiations with the largest online shopping center, Amazon, 'TifiZouk' is now available for world-wide purchase on Amazon.com.
"This is just the beginning. I am fully aware that the startup period for any business is the most difficult, but I am truly giving this my all, while remaining open to all the sectors that can provide the support I need," Noelina reiterates.
Meantime, check out 'TifiZouk' at the Baywalk Mall from 1:00 – 5:00 p.m. this Saturday March 31, where you can gift yourself a TifiZouk bag or get one for a friend.