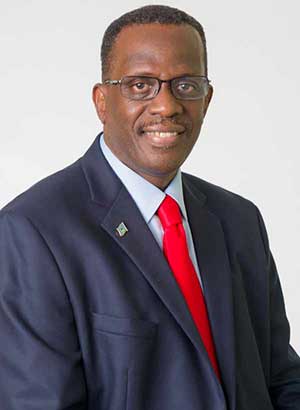 DURING a Press Conference called by the Saint Lucia Labour Party earlier this week, Party Leader Philip J. Pierre expressed confidence in two members of Parliament who are said to be under 'investigation' by Prime Minister Allen Chastanet.
During his rebuttal to the debate of the Estimates of Revenue and Expenditure, the Prime Minister also claimed to be inquiring into the St. Jude Hospital.
The SLP Political Leader said, "As Leader of the Party, I have full confidence in Dr Hilaire. I have full confidence in his work as Parliamentary Representative for Castries South, his work as High Commissioner to Saint Lucia in London and I believe what's happening is a political witch-hunt which is not new to him.
"In fact, the Honourable member for Dennery North is under investigation into the so-called 'Minister's account'. I've spoken to both of my colleagues and I have full confidence in them — and I believe it's a political witch-hunt and at some point the truth will come to the forefront."