Saint Lucian soca artiste, Ambi, is among the 12 finalists for this year's Play Weh International Soca Monarch title slated for Friday, February 9, popularly known as Fantastic Friday.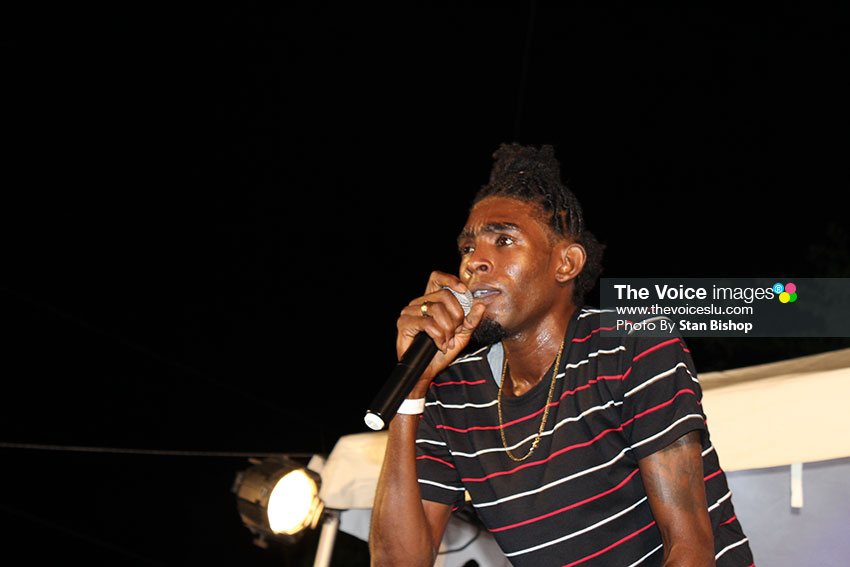 He joins Aaron Duncan, Asten Isaac, Yankee Boy & Rikki Jai, Blaxx, Farmer Nappy, Jadel, M1, Marzville, Orlando Octave, Rome, Turner, and Voice – all of whom will be hoping to clinch this year's title.
Prize monies up for grabs are as follows: TT$300,000 for first place, TT$200,000 for second place and TT$150,000 for third place.
The semifinal round was held on Thursday evening at the Queen's Park Savannah Grand Stand in Trinidad where 34 regional artistes performed, including four Saint Lucian acts: Ambi, Hollywood HP, Mighty and Subance, and Motto.
Ambi (real name Ambroise Joseph), is the younger brother of multiple-time title winner for the Groovy Soca, Party Soca and Road March titles in Saint Lucia, Ricky T.
Performing his song, "Sock It Already", which received mixed reviews here during last year's Carnival season, Ambi's hi-octane energy onstage – aided by his three female back-up dancers —
seemed to have impressed the judges, despite being a newcomer to the competition.
Undoubtedly, the latest success for the young soca star is a major achievement. Ambi, who has earned spots in the top four in previous Soca Monarch competitions in Saint Lucia, failed to make the final here last year with "Sock It Already".