ATTENDEES at a town hall meeting in Vieux Fort last week had their knowledge broadened on issues relating to gender-based violence.
The meeting, which was organized by RISE St. Lucia Inc., was held at the Beanefield Comprehensive Secondary School.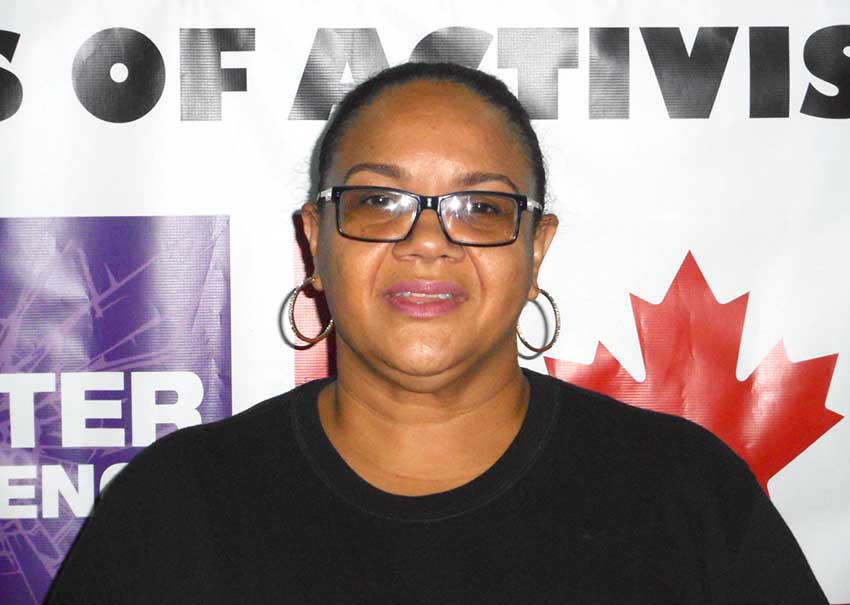 In an interview with this reporter prior to the meeting, Petra Nelson, a director of RISE, said the aim of the meeting was to reach out to people, especially women and girls, to make them aware of the types of violence against women.
"People turn a blind eye on violence. They don't realise that it is important to speak out against it," Nelson said.
"One person at a time can make a difference. We want people to realise that it is wrong. Everybody needs to take a stand against violence," she added.
Ezbai Francis, one of the presenters, impressed upon the small gathering the need to take a firm stand against gender-based violence, stressing its effects on society in general.
She provided startling revelations on the level of gender-based violence in a number of countries in Latin America and the Caribbean, quoting data from the UN Statistics Office. She also alluded to newspaper articles in the region to highlight the level of gender-based violence in the Caribbean.
Francis, CARICOM's Youth Ambassador, also identified some of the ways such a scourge is perpetuated in various countries, including St. Lucia.
According to her, in Latin America and the Caribbean, there are legislations to deal with such violence but that many of those countries do not enforce such legislations.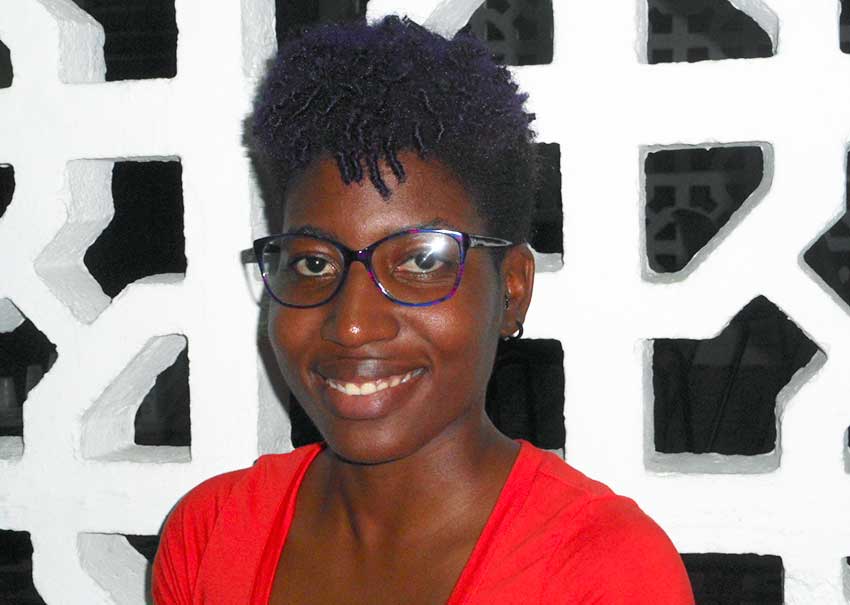 She also lamented that gender-based violence is normalized in St. Lucia, adding that people find excuses for the perpetrators of such violence.
Francis said a better trained police force, more effective social agencies to represent victims of gender-based violence and more stringent policies enacted are some of the measures needed to be put in place to tackle the problem.
Krishma Biscette, a social worker, in her presentation, spoke of the Domestic Violence Act and penalties as it relates to perpetrators of gender-based violence. She lamented that victims of violence do not make full use of the support services available to them.
Biscette said in order for such violence to be effectively dealt with, our mindset has to be changed, our police force needs to be more professional and trustworthy and there must be a continual evolution of laws to tackle the problem.
She called on men to play their part to put an end to such violence.
"Men can do much more. The support of men is critical. We need to engage men and boys in the fight," Biscette said.
Aagee Simpson, who confessed he was a perpetrator of gender-based violence, said he has regretted his action and applauded the efforts of RISE St. Lucia Inc.
"I am just sorry. I don't want this to happen again. I want to be the best father in the world," he said.