IS St. Lucia a rum drinking nation?
Tourism Minister Dominic Fedee believes so, stating that rum gives destination St. Lucia its authenticity in its expressions and in its culture.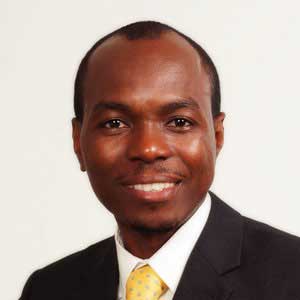 Fedee spoke at a press conference on Tuesday about the Saint Lucia Food and Rum Festival scheduled for next month.
"We are a rum-producing people," Fedee said, "and historically, we really are a rum-drinking people, and rum is a proud and main part of our heritage."
Fedee believes that the festival, scheduled for January 12–14, will better refine and leverage a tremendous aspect that exists in St. Lucian culture and food while showcasing to the world its heritage.
"We are a destination that is diverse, has soul, has colour, where the people are vibrant," Fedee said.
Since its announcement was made last week, the festival has been described as the must-visit food Caribbean festival in 2018 and, by all accounts, this event, has what it takes to be just that.
It will be vastly different to the first time it was held in 2006, when it was primarily a gastronomic event held to attract the best chefs, wine connoisseurs, rum fanatics and food critiques from across the world.
The festival was used back then to promote Caribbean rums, restaurants, chefs, and regionally-manufactured food and drink products to a regional and international audience. It never stuck to its intentions to be an annual event. However, this time around, organizers plan to make it grand, to the point where it may attract a lot of international media which would help bring St. Lucia and all it has to offer to worldwide attention.
For this reason, certain attractions have been added to the event. It will be at this event St. Lucia will hold, for the very first time, a Caribbean Rum Awards, in partnership with Caribbean Journal, a widely-read and highly-rated online news outlet on travel, tourism, food and rum. A special jury of rum experts from around the Caribbean and the world will be determining the awards.
Another highlight of the three-day event will be a presentation by award-winning chef, television host and restaurateur Marcus Samuelsson, who will be lending his expertise to the return of this festival. The celebrity dinner will be prepared by him, assisted by a brilliant team of Saint Lucian chefs.
The purpose of the festival is not only to celebrate St. Lucia's unique culinary offerings derived from its French, British and Indian heritage, as noted by Agnes Francis, of the Tourism Authority.
The event is also being used as a marketing tool to position St. Lucia as the premier destination to experience great rums. It is hoped that international media attention will be generated through the integration of ambassador celebrity chefs.
Organizers are also hoping that the festival will fill the trough in arrival numbers which St. Lucia experiences right after New Year's Eve and, for future years, generate high clientele vacationers when accommodation and industry rates are at a premium.
The festival begins on January 12 with select restaurants featuring rum-inspired Prix Fixe menus and continuing through the weekend.
The festival will convert the Rodney Bay strip to a foodie's dream with the Rodney Bay Culinary Experience on Friday, January 12. Some of the island's best restaurants will be setting up sampling booths and extending service to allow people to enjoy the tastes of their rum-inspired creations. The lively Saturday night scene in Rodney Bay will be taken up a few notches with the exciting flavours and live entertainment well into the night.
The festival reaches its climax on Sunday, January 14 with an open-air event at the historic Pigeon Island National Landmark. Restaurateurs, chefs and rum makers will present the most delectable fare, including their own rum infused creations. The day will feature sampling booths, live cooking demonstrations, rum tastings and a power-packed live concert.