GOVERNOR General Dame Pearlette Louisy's departure from the post on December 31 has the rumour mill churning as to whether she was forced out by the government.
However, Prime Minister Allen Chastanet has shot down those rumours, claiming that there was "collaborative discussion between the government and the Governor General" on her resignation.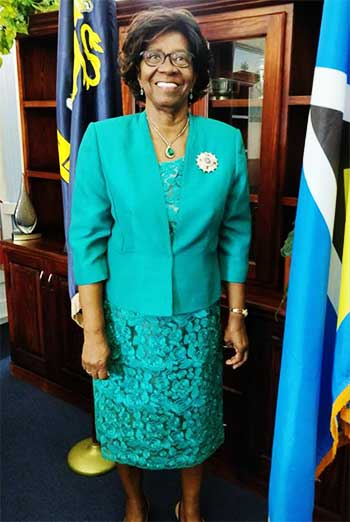 But Philip J Pierre, Leader of the Opposition, whose St. Lucia Labour Party, which appointed Dame Pearlette to the post in 1997 when it formed the government, is not buying that, stating on Thursday his unhappiness with what he termed "the way she has demitted office."
According to Pierre, Dame Pearlette seems to have been given a two-week notice period by the government to give up the position she has held for the past 20 years. He believes that she should have been given either a year's notice, or 20 months, so as to give St. Lucians time to get used to the idea that she no longer will be their beloved Governor General.
"So I am not happy with the way she demitted office," Pierre said on Thursday, adding that he heard talk about her being forced out by the government, but hopes that this was not true.
"I have heard all these rumours and I hope this is not true. Such things should not be political. I hope the person who will be given that job is a person who has the poise, who has the dignity, who has the impartiality, who has the vision to do the job of Head of State, and not be a political tool. I really hope the person taking over from her has these qualities," Pierre said.
Pierre thanked Dame Pearlette for what she brought to the post of Governor General, saying that she served with the utmost dignity, poise, understanding, impartiality and a great desire to do what was right.
"She was an example to the people of St. Lucia and we were very proud to have her as the Head of State for 20 years. We thank her for her service. She brought a different level of authority, a different level of caring, a different level of belief in the office of Governor General. She was a fitting person for the job and she carried it well. Everyone who went before her as Governor General, she made them proud, and so I want to thank her," Pierre said.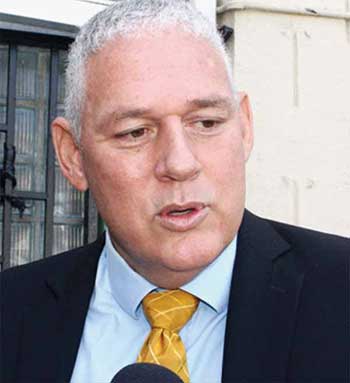 But while Prime Minister Chastanet agrees with Pierre — that Dame Pearlette brought dignity to the post and has left quite a legacy — he believes it was time for a changing of the guard.
"The Governor General has a legacy in St. Lucia. She has redefined what that position is and she has done an absolutely amazing job. Most Governors General are really in office for five years. Let us all remember that the Governor General, while she represents the Queen, is nominated by the Prime Minister and it is customary after the elections that people normally bring in a new Governor General. If you look at (Sir) George Mallet, he was not even given the opportunity to serve five years.
"Sir George came in and the new Labour Government kept him only for the Throne Speech and asked him to resign immediately afterwards. Let us not suggest there is a firing or a forced removal. It is the discretion of the Government to appoint a new Governor General and I think in light of the fact that the Governor General was on the eve of her 20th anniversary, we certainly worked with the Governor General in order that she could see her time through to the 20th year and that she could be accorded the recognition that she so richly deserves for the work she has done for St. Lucia," Chastanet said.
He added, "But I think it is time for us to start a new chapter in St. Lucia. We have been working with her and I am very grateful for her graciousness and the opportunity to be able to work together with her in making this transition happen," Chastanet said, adding that he will always think of Dame Pearlette in a positive light.
The Prime Minister will early in the New Year announce Dame Pearlette's replacement.