AS part of a developmental project designed to advance women's football in Saint Lucia, the Saint Lucia Football Association (SLFA) was at it again this past weekend in collaboration with CONCACAF to host a grassroots coaching course and festival.
The event concluded successfully on Sunday at the SLFA's headquarters in La Clery with the presentation of Certificates Of Participation.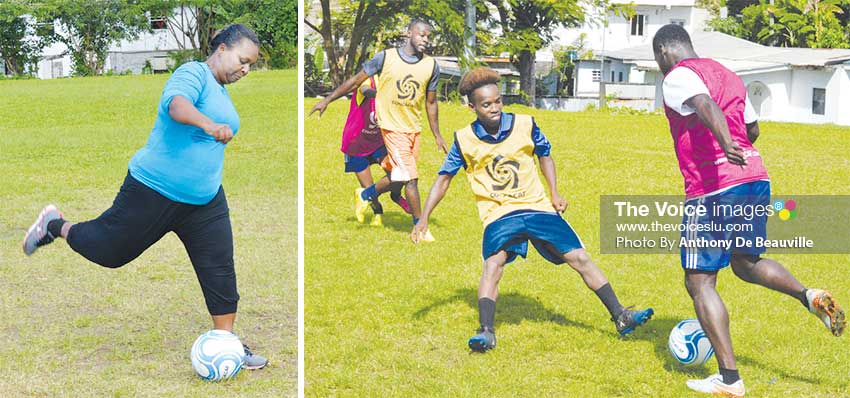 The three-day programme, led by CONCACAF Facilitator Stephanie Gabbert of Denver, Colorado, in partnership with the SLFA, included a variety of events that engaged and encouraged close to 30 participants from around the island.
The participants attended educational sessions — practical and theoretical — which covered the following topics: Empowering young girls through football, Strategies for coaching girls and women, Small-side games, Pre-match, in-match, and post-match coaching strategies and training session planning, and How to organize a grassroots tournament.
"The CONCACAF Grassroots programme in Saint Lucia was a resounding success," Gabbert said. "The candidates who participated in the course did an excellent job and I am pleased to be able to assist them in learning how to run an efficient event tailored towards coaching girls."
She continued: "The ability of coaches in Saint Lucia who work with different age groups — 13s, 14s and 15s – means there are a lot of concepts that work across all those age groups. But it is equally important for all of them to start understanding that different age groups require different things. The entire group has learned a lot in the last couple of days."
Gabbert said the programme was a good introduction to some of the basic things coaches do not want to forget.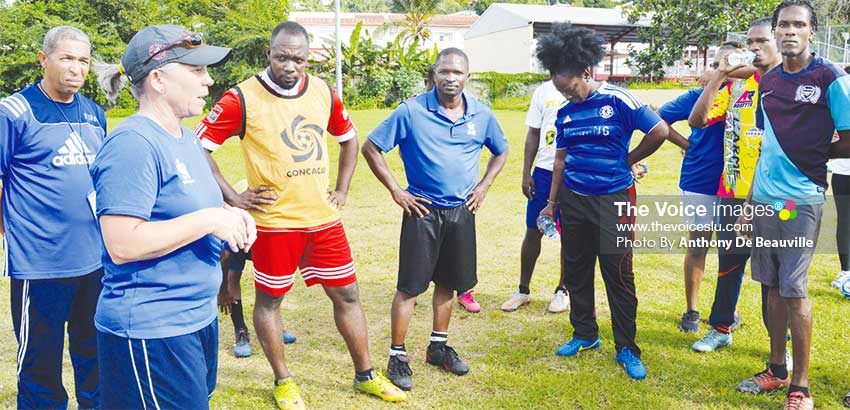 "When they (children) come to play football, they want to have fun, enjoy themselves, and they should be moving around and getting a lot of positive encouragement from the coaches. These are some of the key pieces associated with this course. All of the coaches worked great within that and everyone who participated had a wonderful experience and they are all set to take it back to their various communities."
She added; "Some coaches think they have to do everything perfectly and have all these things happening. Sometimes you just have to step back for a second. Make it fun: it simplifies it and will certainly have an impact on their players."
Gabbert said part of the reason why CONCACAF is running the courses is to get more girls into the game. She said that with the knowledge gained from this initial experience, CONCACAF will continue working to refine the programme and looks forward to adding it to the portfolio of development courses offered to all Member Associations.
SLFA President, Lyndon Cooper, said a platform and avenue need to be created for young aspiring players to succeed and that it is the SLFA's commitment that the necessary resources are put into those programmes.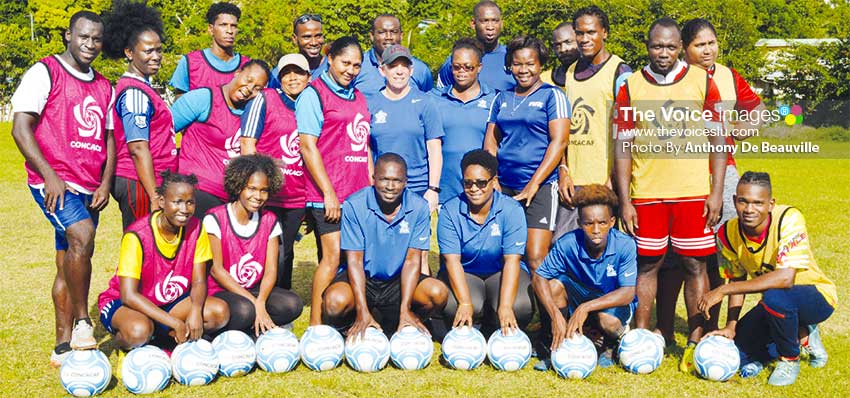 "The advantage for the SLFA is we have commenced this programme four months in advance, so it gives us four months to fine-tune every single child in preparation for a national programme," he said. "We need every one of those under-14 players who are currently training and playing under the SLFA banner to remain in the national programme from January 15 to August 31, 2018.
"I also want to give you the reassurance that our interest is only to get your players to play football. We are going to use our resources to safeguard each and every child. We are going to put them in an environment that is protective. If you are unhappy as parents with the programme that is in place or the individuals (with whom) your child is (under the care of), let not your heart be troubled. You have a direct responsibility to inform me and as SLFA president, I will do whatsoever it takes to correct the situation."
Cooper noted that the SLFA will take care of the education side of each child by making a substantive contribution to ensuring football does not affect their school life.